Will Widodo Succeed in Reforming Indonesia's Upstream Sector?
|
Thursday, August 21, 2014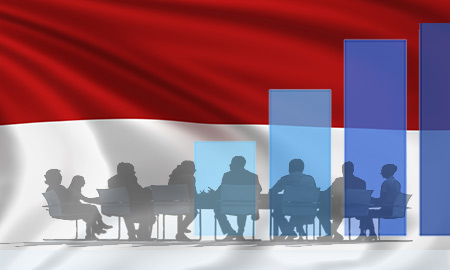 Indonesia's upstream petroleum sector is poised for interesting times as the new president may introduce investment-friendly policies to boost domestic petroleum production.
The victory of Joko Widodo in Indonesia's presidential elections in July raises the specter of policy changes ahead for the local economy, including regulations that may have an impact on the upstream petroleum industry. Policy reforms are needed as legal uncertainty and inadequate investments have led to stagnant oil and gas production in Southeast Asia's largest country.
Falling foreign upstream investments in recent years has contributed indirectly to a decline in Indonesia's petroleum production, particularly oil. Resource nationalism – a term Eve Warburton, writing in local daily Jakarta Globe in early July, describes as government efforts to extract greater value from, and assert more control over, its natural resource sectors and often at the expense of foreign investors – is seen as a major factor causing overseas firms to hold back from investments in the country's upstream sector.
Domestic crude production in Indonesia, Asia's sole representative in the Organization of Petroleum Exporting Countries from 1962 to 2009, continues to slide, after falling below one million barrels of oil per day (bopd) in 2007, figures from the United States Energy Information Administration (EIA) showed. The country produced 797,000 bopd in the first half of 2014, less than its target of 818,000 bopd, Upstream Oil and Gas Regulatory Special Task Force (SKKMigas) spokesman Handoyo Budi Santoso told Jakarta Post in July.
Lower production at its matured fields and sustained rise in local consumption resulted in a worsening of the oil demand-supply balance in Indonesia. Demand increased to 1.66 million barrels of oil per day (MMbopd) last year, 45 percent more than the 1.14 MMbopd consumed a decade ago, EIA said. A similar trend was also seen in gas, with demand rising just over two-thirds from 0.79 trillion cubic feet (Tcf) in 2002 to 1.32 Tcf in 2012.
As a result, Indonesia had to rely on expensive oil imports to meet the supply deficit, straining its trade balance. Such funds could have been used for the country's other development needs given its per capita gross domestic product of $3,475 in 2013 compared to $53,143 for the United States, World Bank figures showed. Tapping on its own petroleum resources is therefore an urgent priority for Indonesia.
1
2
3
4
5
View Full Article