Rigzone's CV/Resume Dos and Don'ts
|
Tuesday, August 19, 2014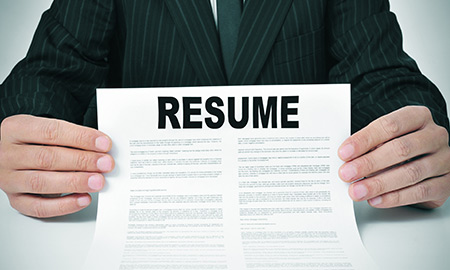 Rigzone talks to three recruitment professionals about how best to prepare your CV (or resume) for a job in the oil and gas industry.
With the upstream oil and gas industry currently undergoing the "Great Crew Change", right now is likely the best time in a generation for oil workers to be maximizing their potential by seeking out more-rewarding roles in the sector.
Of course, the first step involved in getting your foot in the door for any job is to get your CV (or résumé) together. But when it comes to oil and gas roles, there are several specific factors to be considered in how a CV is designed and what is (or isn't) included within it. So, Rigzone talked recently to three professionals within oil and gas recruitment to find out their tips for how to write an oil and gas CV.
CV Length
A common concern among jobseekers is how long a CV needs to be. The recruitment professionals Rigzone talked to generally agreed that CVs need to be brief.
"If CVs are over two pages then I start to lose interest. This is for the simple reason that when you end up reading CV after CV and they're too long, your mind switches off after a while," Robert Clark, Oil & Gas divisional manager at Anderson Knight, said.
NES Global Talent's HR director, Tina Holt, commented:
"The key is to keep it short and sweet. Overly long CVs are off-putting to employers and as they only have a limited time to review applications. We would recommend that CVs are kept to two sides of A4 wherever possible."
But Barry O'Toole, managing director at NJF Global Holdings, while agreeing that short CVs usually make sense, added that longer CVs are the norm in certain regions around the world.
1
2
3
4
View Full Article
Generated by readers, the comments included herein do not reflect the views and opinions of Rigzone. All comments are subject to editorial review. Off-topic, inappropriate or insulting comments will be removed.