Energy Recruiting: Q&A with NES Global Talent's Futures Academy Director
by Gene Lockard
|
Rigzone Staff
|
Monday, August 18, 2014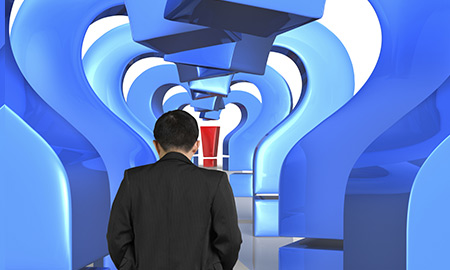 NES Global Talent is developing recruiting talent to help energy companies acquire new workers.
Recruiting for oil and gas positions is big business these days as energy companies attempt to fill a large number of vacancies created by workers who are nearing retirement. This is generating a real demand for professional recruiters who can find the best talent, and match that talent to the energy positions available. NES Global Talent (NES GT), a technical and engineering recruiting company with a strong concentration in the oil and gas industry, recently began a new recruiter training program to help meet the demand.
The turnover in energy personnel is coming at a time when the industry is in the midst of a resurgence, thanks to horizontal drilling and hydraulic fracturing. That is putting additional pressure on recruiting professionals to find and place workers in the energy industry in a timely fashion.
With that as a backdrop, Rigzone recently talked to Lee Knowles, the graduate program director for recruiting major NES GT's new Futures Academy. The new Futures Academy is designed to prepare high quality candidates for success as recruiters. While NES GT works with technical and engineering clients, the vast majority of the company's business is in the oil and gas industry.
Lee Knowles

Graduate Program Director
NES Global Talent's Futures Academy
United Kingdom-based Knowles joined NES GT as a trainer recruiter in June 1997, and has specialized in chemical engineering recruitment for more than 10 years. Because he is the director of the new Futures Academy, Rigzone decided to ask him about the program.
Rigzone: NES GT handles technical and engineering jobs. Do you know what percentage of your clients are in oil and gas, as compared with other sectors?
Knowles: A conservative estimate for our clients globally is that 95 percent are interested in or are already in careers in oil and gas. That number is even higher in the United States. So, while we are engineering and technical recruitment specialists, the overwhelming majority of our business is in the oil and gas industry. It's doing well, and we expect business to be strong for a long time.
1
2
3
4
5
View Full Article
Generated by readers, the comments included herein do not reflect the views and opinions of Rigzone. All comments are subject to editorial review. Off-topic, inappropriate or insulting comments will be removed.