Musings: Era of Austerity - The EIA Recognizes Importance of Profits
by G. Allen Brooks
|
PPHB LLC
|
Tuesday, August 12, 2014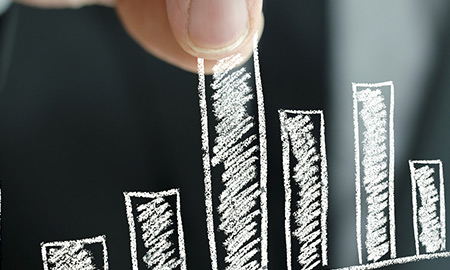 Musings: Era of Austerity - The EIA Recognizes Importance of Profits
This opinion piece presents the opinions of the author.
It does not necessarily reflect the views of Rigzone.
Recently, the Energy Information Administration (EIA) posted on its web site a brief analysis pointing out the growing gap between the cash flow generated from operations by oil and gas companies compared to their uses of cash. Cash from operations comes from the realization of oil and gas output, i.e., the sale of units of crude oil, natural gas and other petroleum products, along with the cash from the sale of company assets plus any net increase in debt and equity. The uses of cash include capital expenditures for developing and sustaining oil and gas production, the payment of interest on debt issued by the company and dividends paid to shareholders, and net repurchases of the company's shares. For purposes of the analysis conducted by the EIA, the analyst used a shorthand schedule showing net issuance of debt and purchases of shares.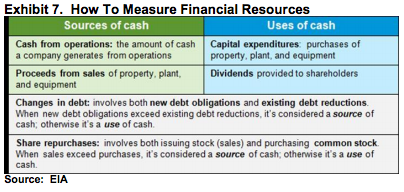 Exhibit 7
The analysis covered the period from 2009 through the first quarter of 2014 and utilizing financial data required to be reported by oil and gas companies to the EIA. What the analysis showed was that since 2011, there has been a widening gap between cash generated from operations and the uses of that cash. That gap has been closed by companies resorting to the sale of assets and shares along with increased borrowings. We have written about this situation in several Musings beginning with one in December 2013 as it became increasingly evident to us that the oil and gas industry was entering a new Era of Austerity dictated by the pressures of increased operating costs – higher finding and development costs caused by rising oilfield service prices and increased service intensity – and a lack of increases in oil and gas commodity prices as surging new supplies were overwhelming anemic demand growth, and growing pressures from shareholders demanding higher returns from their investments. In the past, this confluence of major sector trends usually resulted either in a cyclical downturn, the embrace of game-changing technologies that reduced operating costs, or a rise in commodity prices.
1
2
3
View Full Article
Generated by readers, the comments included herein do not reflect the views and opinions of Rigzone. All comments are subject to editorial review. Off-topic, inappropriate or insulting comments will be removed.
RELATED COMPANIES