Oil Exploration in Kurdistan Halted Amid Violence
by Jon Mainwaring
|
Rigzone Staff
|
Monday, August 11, 2014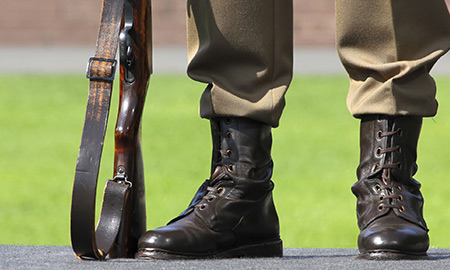 Hess Corp. is latest oil firm to suspend operations in Iraqi Kurdistan, as Kurdistan Regional Government halts exploration activities near potential combat zones.
U.S.-headquartered independent oil firm Hess Corp. has taken the decision to suspend its operations in Iraqi Kurdistan as a precautionary measure amid the worsening security in the region, its partner Petroceltic International reported Monday.
The news comes after the Kurdistan Regional Government reported over the weekend that it has halted exploration activities in areas adjacent to potential combat zones between Kurdish Peshmerga forces and Islamic State fighters. In its statement Saturday the KRG emphasized that "the enemy has not been able to target oil operations in the region" and that oil production "remains unaffected" and continues to be delivered to both domestic and export markets.
The KRG added that it expects producing companies to ramp up production during the coming weeks as ongoing export infrastructure improvements.
In Petroceltic's statement Monday morning (UK time), the firm said that the violence at the Kurdistan region's borders had not directly affected its and Hess's exploration activities but that the two companies have decided to temporarily secure and suspend operations – including the drilling of the Shireen-1 exploration well in the Dinarta license – and to evacuate non-essential personnel.
Hess is the operator of the Dinarta license with a 64-percent interest in its fields. Petroceltic holds a 16-percent interest.
Last week saw a handful of international companies operating in Kurdistan make statements reassuring their investors that fields they operate remain unaffected by the fighting. On Friday, Genel Energy said that its Taq Taq and Tawke fields in the region "remain safe and secure".
The US has been conducting air strikes in support of Iraqi and Kurdish forces against the Islamic State fighters since President Obama gave authorization Thursday night. The attacks continued over the weekend, with US aircraft reported to have launched five air raids against Islamic State vehicles and artillery on Sunday.
Sunday also saw Canada's Ambassador to Iraq, Bruno Saccomani, visit the Kurdistan Region. The KRG reported that Ambassador Saccomani said Canada would "very soon" provide logistical military support as well as humanitarian assistance.