CRED: Colorado Initiatives Not the Way to Settle Fracking Debate
by Gene Lockard
|
Rigzone Staff
|
Friday, August 08, 2014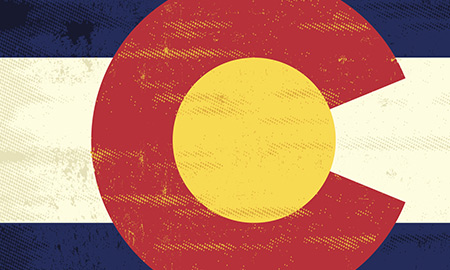 Cooler heads prevail as Colorado fracking opponents agree to work together, according to CRED.
When dueling sides in Colorado's debate over fracking agreed this week to drop voter initiatives that could have had long-term consequences for the state's energy future, it was a sign that "cooler heads prevailed," Jon Haubert, Coloradans for the Responsible Energy Development (CRED) director of communications, told Rigzone.
Activists and pro-energy forces agreed during the week to work with Colorado Governor John Kickenlooper and a task force on a compromise solution. Both sides then dropped their respective initiatives, a step which Haubert said was in everyone's best interests.
CRED said it was committed to its long-term educational mission at informing the general public about the energy, economic and environmental benefits of safe and responsible oil and natural gas development, and that it is looking forwarding to working with the new state task force.
It is hard to overstate the potential consequences of the voter initiative process. At stake was the future of oil and gas drilling in Colorado's Front Range, and possibly the entire state, according to Brad Holly, Anadarko Corp.'s vice president of the Rockies, at the recent BakerHostetler Shale Symposium, co-sponsored by Young Professionals in Energy.
There was a "clear and present danger" in the ballot initiatives, Encana Corp.'s Matt Most, vice president of Government Relations (US, Encana Oil and Gas), said at the symposium. Most noted that much of the opposition was based on ignorance, and critics did not represent the majority of people.
"Most people understand where we are coming from, and where we are going. Technology – horizontal drilling and hydraulic fracturing – is a major part of the story, and …we have to win. Everyone will be looking at what will happen."
One of the two pro-drilling initiatives, Initiative 121, would have prohibited communities that ban industry from receiving energy revenues. That could potentially have cost the state of Colorado many millions of dollars from the energy industry, and thousands of people could have lost well-paying energy jobs.
1
2
3
4
View Full Article
Generated by readers, the comments included herein do not reflect the views and opinions of Rigzone. All comments are subject to editorial review. Off-topic, inappropriate or insulting comments will be removed.