Industry Insiders: What's Next for Mexico's Reformed Energy Sector
by Karen Boman
|
Rigzone Staff
|
Friday, August 08, 2014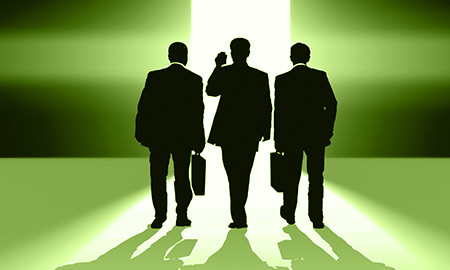 The opening Mexico's energy sector to investment is a positive step. But will its implementation of reform be enough to attractive the investment it wants?
Mexican President Enrique Pena Nieto next week will sign legislation that will end Petroleos Mexicanos (PEMEX) monopoly on Mexico's energy sector, opening it to private and foreign investment.
Mexico's Senate approved the final bill Aug. 7 that would open Mexico's state-run energy sector to foreign investment.
The secondary laws are consistent with what Pan Nieto wanted – a desire to leverage Mexico's oil and gas resources to stimulate Mexico's economy the way that the North America Free Trade Agreement did, Carlos Sole, partner in the global projects practice at Houston law firm Baker Botts, told Rigzone in an interview. Ninety percent of the bill is what the president proposed in terms of the main legal framework is exactly the same, Oscar Lopez-Velarde, tax leader for Ernst & Young's oil and gas industry practice in Mexico, told Rigzone.
The secondary laws provide a broad framework – with regulators given great flexibility in tailoring contractual and bidding terms for specific assets – but regulators still face a challenge in implementing the framework in a way that ensures short and long-term investment. This includes royalty rates, tax rates and local content rules that are attractive for foreign investment.
A number of positive changes came out of the discussions in Congress this summer to shape the secondary laws that would govern energy reform, including the computation of the Mexican government's take from oil and gas and union pensions. Given the fact that PEMEX's revenues support around 35 of Mexico's federal budgets, the Mexican government and Congress were sensitive on making changes that will create an imbalance in the federal revenue stream from PEMEX over the next few years.
Currently, the government taxes PEMEX at a rate of 65 percent. However, this economic burden on PEMEX will be gradually relieved as revenues for oil and gas investment come in, allowing the company to have a more equal position to compete with other investors, said Lopez-Velarde.
While Mexico's energy reform is poised to bring significant benefits to the country – including a possible reversal of its declining oil production and lower consumer energy prices – the question remains whether Mexico will get it right and attract the broad level of investment it seeks from major oil and gas companies, large independents, and private equity from around the world.
1
2
3
4
View Full Article
Generated by readers, the comments included herein do not reflect the views and opinions of Rigzone. All comments are subject to editorial review. Off-topic, inappropriate or insulting comments will be removed.