Vietnam's Services Firms Look Overseas as Growth Slows at Home
by Chee Yew Cheang
|
Rigzone Staff
|
Thursday, August 07, 2014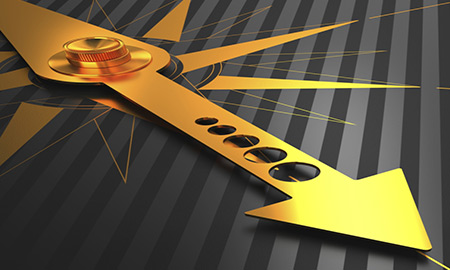 Slow growth at home is encouraging Vietnamese petroleum service companies to seek business opportunities overseas.
Vietnam's firms servicing the domestic offshore upstream petroleum sector eye business opportunities overseas as growth opportunities in the country slows. Companies now embarking on this path include those in the drilling and construction sectors.
The few local firms venturing into foreign markets are offshoots of national oil and gas firm Vietnam Oil and Gas Group, or PetroVietnam. One of these is PV Drilling & Well Services Corp. (PV Drilling), a firm listed on Vietnam's Ho Chi Minh stock exchange in which PetroVietnam has just over 50 percent interest. PV Drilling's primary business is in the provision of drilling and drilling related services.
Another company to have made a push beyond the domestic market is PetroVietnam Technical Services Corp. Mechanical and Construction (PTSC M&C). The firm focuses on fabrication, transportation, hook up, installation and commissioning projects for onshore and offshore oil and gas structures as well as equipment.
PetroVietnam Marine Shipyard Joint Stock Company (PV Shipyard), a PetroVietnam subsidiary of PetroVietnam, is the latest to eye foreign business opportunities. Established in 2007, PV Shipyard is an engineering, procurement and construction (EPC) contractor focused on newbuild jackups and liftboats as well as the provision of rig upgrades, conversion and repair.
PV Drilling Harbors Expansion Hopes
PV Drilling, set up in 2001, currently has over 50 percent share of Vietnam's drilling market. It operates and fully owns three offshore jackups – PV Drilling I (300' ILC), PV Drilling II (400' ILC) and PV Drilling III (400' ILC) – and the PV Drilling 11 land rig. The firm also owns 62 percent of the semisubmersible tender assist drilling rig PV Drilling V.
"PV Drilling is going to expand its operation to … deepwater areas and overseas market to contribute more to exploration and production of oil and gas resources for Vietnam and the world," the company stated in its website.
All three jackups and PV Drilling V are presently operating in Vietnamese waters, while PV Drilling 11 is working in Algeria at the MOM-3 oil and gas field, which is jointly operated by PetroVietnam's upstream unit PetroVietnam Exploration and Production Corp. (PVEP).
1
2
3
4
5
View Full Article
Generated by readers, the comments included herein do not reflect the views and opinions of Rigzone. All comments are subject to editorial review. Off-topic, inappropriate or insulting comments will be removed.