Marcellus Production Exceeds 15 Bcf/d, to Keep Growing
by Karen Boman
|
Rigzone Staff
|
Tuesday, August 05, 2014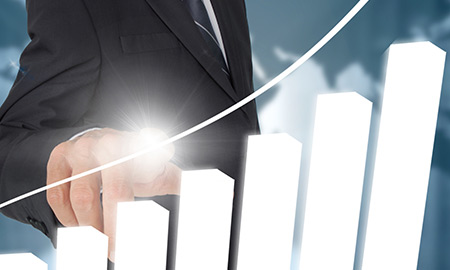 Marcellus shale gas production exceeds 15 Bcf/d through July, and is on track to meet demand outside of Pennsylvania and West Virginia, according to EIA's latest Drilling Productivity report.
Marcellus shale gas production, for the first time ever recorded, exceeded 15 billion cubic feet per day (Bcf/d) through July, and further anticipated production growth will allow Marcellus gas to meet demand in Pennsylvania, West Virginia and several other U.S. states.
Located primarily in Pennsylvania and West Virginia, the Marcellus shale play is the United States' largest producing shale gas basin, accounting for nearly 40 percent of U.S. shale gas production. Over the past four years, Marcellus region production has grown dramatically from 2 Bcf/d in 2010 to its current level, according to the latest Drilling Productivity Report from the U.S. Energy Information Administration (EIA).
Several years ago, Marcellus regional production surpassed winter gas demand in Pennsylvania and West Virginia, and is on track to meet demand in these two states, along with New York, New Jersey, Delaware, Maryland and Virginia combined, according to the EIA.
EIA anticipates that Marcellus shale production will keep growing, given the continued improvement in drilling productivity. Over the past 10 months, the Marcellus region rig count has remained at around 100 rigs.
"With 100 rigs in operation and with each rig supporting more than 6 million cubic feet per day (MMcf/d) in new well production each month, new Marcellus region wells coming online in August are expected to deliver more than 600 MMcf/d of additional production," EIA said in an Aug. 5 press release.
New well production will be more than enough to offset the anticipated production decline resulting from existing well decline rates, increasing the production rate by 247 MMcf/d.
In June, Wood Mackenzie reported that the Marcellus would remain the driver of the U.S. shale gas revolution. Wood Mackenzie estimates that Marcellus production will exceed 20 billion cubic feet equivalent per day in 2018 due to increasingly productive wells and operators achieving better than expected results through optimal completion methods.
1
2
View Full Article
Generated by readers, the comments included herein do not reflect the views and opinions of Rigzone. All comments are subject to editorial review. Off-topic, inappropriate or insulting comments will be removed.
RELATED COMPANIES