A More Positive Mood towards Fracking in Europe?
|
Tuesday, August 05, 2014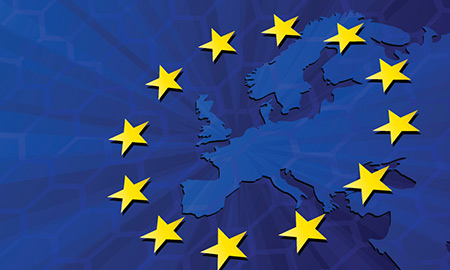 In spite of many Europeans' fears about what shale gas development could mean for their communities, a handful of European countries are taking small steps towards the introduction of fracking.
Towards the end of July, the UK government launched the 14th Landward Licensing Round, in which several companies keen on unconventional drilling for oil and gas in the country are expected to apply for licenses.
The use of hydraulic fracturing, or fracking, techniques in order to extract shale gas is controversial in the UK. Since the UK government ended its moratorium on shale gas fracking in December 2012, there have been a number of protests from environmental activists as well as local residents around the UK as potential sites have been earmarked by energy firms for unconventional drilling.
Nevertheless, despite opposition to fracking by a vocal green lobby and ordinary members of the public, the UK government is pressing ahead with its plans to facilitate a shale gas industry in the country, recognizing the need to access shale gas both for Western European energy security and to boost tax revenues.
Announcing the 14th UK round for onshore oil and gas licensing, the government revealed that potentially up to half of the UK's territory could be opened up for shale gas and shale oil development, as well as conventional oil and gas drilling.
New UK Energy Minister Matthew Hancock commented: "Unlocking shale gas in Britain has the potential to provide us with greater energy security, jobs and growth."
But it is not just in the UK that the mood towards shale gas exploration and production is changing. Recent months have seen a handful of other European countries' governments soften their stance against fracking techniques and shale gas development.
Spain's Constitutional Court Throws Out Anti-Fracking Law
While France's President Francois Hollande used Bastille Day last year to rule out any shale gas drilling during the term of his presidency, the country's neighbor Spain took steps this June to hasten the development of a shale gas industry. Spain's Constitutional Court threw out a law against fracking for shale gas and oil that had been put in place by the Spanish region of Cantabria in April 2013, explaining that the matter was up to the country's central government.
1
2
View Full Article
Generated by readers, the comments included herein do not reflect the views and opinions of Rigzone. All comments are subject to editorial review. Off-topic, inappropriate or insulting comments will be removed.