Substantial Rise Seen in O&G Mergers, Acquisitions in 2Q
by Karen Boman
|
Rigzone Staff
|
Thursday, July 31, 2014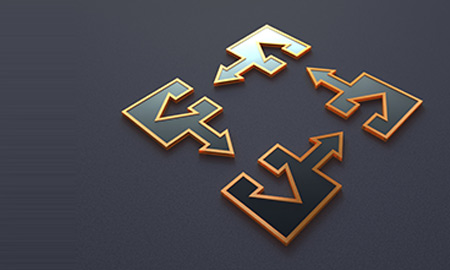 Oil and gas merger and acquisition activity grew substantially in 2Q 2014 due to mega-deal activity and foreign and domestic interest in divested assets.
The value and volume of merger and acquisitions (M&A) activity in the oil and gas sector during second quarter 2014 grew substantially from the previous quarter and the second quarter of 2013, according to a recent report by PwC US.
"The first three months of 2014 set the stage for the strongest second quarter of oil and gas deal activity that we've seen in the last five years," said Doug Meier, PwC's U.S. energy sector deals leader, in a July 30 press statement. "Over the past three months, we continued to see companies looking to realign their portfolios and divest non-core assets, which provided opportunities for acquirers with cash and access to capital."
A total of 54 oil and gas deals, with values greater than $50 million, accounted for $42.2 billion in M&A activity for the three month period ending June 30, 2014, up from 47 deals valued at $30.3 billion in the second quarter of 2013. Deal volume in this year's second quarter was also up 15 percent from the 47 deals in the first quarter of this year, with total deal value rising 131 percent from $18.3 billion.
PwC reported strong deal activity in the first six months of 2014, with 101 total deals worth $60.5 billion recorded in the first half of this year. PwC attributed the activity to an increase in mega deal activity and ongoing interest from foreign and domestic buyers for divested assets in the second quarter, which built on a high level of deal activity in this year's first quarter.
Twelve megadeals representing $30.8 billion or 73 percent of total deal value were recorded in the second quarter of 2014, driven by larger companies divesting more valuable assets. According to PwC's analysis, the first half of this year saw 101 total deals worth $60.5 billion.
Companies primarily focused on asset transactions in the second quarter, with 44 deals representing 81 percent of total deal volume for transactions valued at more than $50 million. The value of asset deals comprised 65 percent or $27.3 billion of total deal value for the second quarter, PwC reported. Ten corporate transactions totaling $14.9 billion were recorded for the quarter.
Foreign buyers announced 15 deals valued at $8.5 billion in this year's second quarter, up from one deal valued at $590 million that was announced in second quarter 2013. The number of deals involving foreign companies grew 50 percent from the 10 deals recorded in this year's first quarter as total deal value rose by 98 percent. An analyst told Rigzone recently that foreign interest in U.S. shale is expected to continue.
1
2
3
View Full Article
Generated by readers, the comments included herein do not reflect the views and opinions of Rigzone. All comments are subject to editorial review. Off-topic, inappropriate or insulting comments will be removed.