Shell's Pearl GTL: The Largest Gas-To-Liquids Plant In The World
Shell
|
Wednesday, July 30, 2014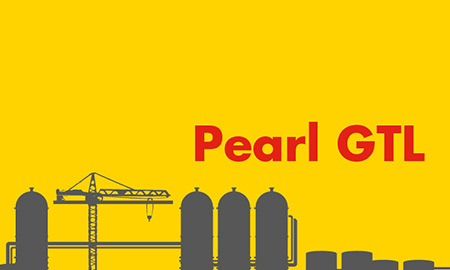 As well as being the biggest, Pearl GTL is also one of the most complex and challenging energy projects in the world.
In 2008, Shell announced it would partner with Qatar Petroleum and build Pearl GTL in order to produce cleaner-burning diesel and kerosene, base oils for top-tier lubricants, a chemical feedstock called naphtha (used to make plastics) and normal paraffin, which is used to produce detergents.
Today, the plant in Ras Laffan Industrial City, 80km north of Doha, Qatar, is the largest gas-to-liquids plant in the world. At the peak of construction 52,000 workers from 65 countries were deployed on the site and overall it took the team 500 million man-hours to design and build.
As well as being the biggest, Pearl GTL is also one of the most complex and challenging energy projects in the world – the GTL technology alone has 3,500 patents.
The statistics are staggering: to build Pearl GTL a total of 750,000 cubic metres of concrete was poured. That's enough to construct two Burj Khalifas (the world's tallest building).
It is truly a tale of human ingenuity. "The story of Pearl GTL is an inspiring one," agrees Wael Sawan, Director and Chairman of Qatar Shell Companies.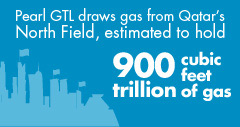 "Not just because of its pioneering technology and innovation, and not simply because of its sheer scale and complexity, but also because of the extraordinary diversity of talented men and women who came together to deliver and operate this remarkable project."
The plant uses technology that is a culmination of 40 years of R&D innovation at Shell and builds on the company's experience, including building the world's first commercial-scale GTL plant in Bintulu, Malaysia in 1993.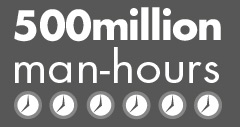 Pearl GTL draws on gas from Qatar's North Field, estimated to hold 900 trillion cubic feet of gas. That's an estimated 13% of the world's total.
Neil Gilmour, Vice President of Development in Shell's Global Integrated Gas Business, sums up Pearl GTL's significance: "Whatever level you look at it, from worker welfare to safety, from the contribution to the Qatari nation to the range of products and the impact the products have, Pearl is incomparable."
If you're interested in starting a similarly rewarding career at Shell, find out about your area of expertise at Shell or search our exciting vacancies.

Generated by readers, the comments included herein do not reflect the views and opinions of Rigzone. All comments are subject to editorial review. Off-topic, inappropriate or insulting comments will be removed.