Wolfcamp CAPEX Spending to Exceed $12B in 2014
by Karen Boman
|
Rigzone Staff
|
Wednesday, July 30, 2014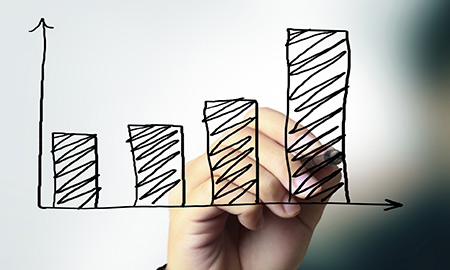 Wood Mackenzie estimates that capital spending in the Wolfcamp tight oil play will exceed $12 billion this year.
The oil and gas industry is expected to spend over $12 billion this year in the Wolfcamp tight oil play in the Permian Basin, or 80 percent of the capital spending expected in the Bakken tight oil play in North Dakota, due to a ramp-up in drilling rigs in this year's first and second quarter.
The Wolfcamp, which ranks third in tight oil spend versus the Bakken and Eagle Ford, could overtake the Bakken for the number 2 spot as early as 2017, according to a recent study by Wood Mackenzie, the latest in a series of North American key plays analyses.
Wolfcamp crude and condensate production will average 200,000 barrels per day (bpd) this year due to the rapidly growing rig count and improved northern Midland Basin results, and will reach 700,000 bpd by the end of the decade, said Benjamin Shattuck, upstream analyst with Wood Mackenzie, in a July 29 press statement.
The tight oil formation is still in its early development phase, with less than 10 percent of total capital spent so far, said Shattuck. Due to an influx of new entrants with capital, Wood Mackenzie increased its estimates capital expenditures in 2015 for the Wolfcamp by more than $4.3 billion to $13.9 billion. Wood Mackenzie now projects the Wolfcamp to generate almost $30 billion in remaining value.
Production in the Midland Wolfcamp is outpacing the emerging Delaware Wolfcamp due to higher oil cuts, lower well costs and better supporting infrastructure. With more than 40,000 remaining locations, the Midland Basin will drive production for the next two decades.
Wood Mackenzie also found that advancements in stacked pay development are the key driver in the rising acreage value of the Midland Basin. In the southern Midland Basin, the B-bench continues to outperform, followed by the A-bench and the C-bench.
The play's merger and acquisition market had been dominated by operators buying additional acreage to grow out positions in established areas, but a number of new operators have entered the Permian this year with the intent of cashing in on the Wolfcamp's stacked potential play.
1
2
View Full Article
Generated by readers, the comments included herein do not reflect the views and opinions of Rigzone. All comments are subject to editorial review. Off-topic, inappropriate or insulting comments will be removed.
RELATED COMPANIES