Statoil Installs Valemon Topsides
by Rigzone Staff
|
Tuesday, July 29, 2014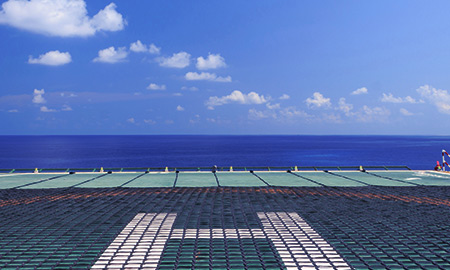 Statoil installs the topsides for the Valemon field in the Norwegian North Sea.
Norway's Statoil reported late Monday that the topsides for the Valemon field in the North Sea have now been lifted into place on top of the platform's steel jacket.
Produced by Samsung Heavy Industries in South Korea, the topsides sailed from the yard on June 15 and – after a stop at Åmøyfjorden, Stavanger, last Saturday – they were transported out to the field. The lift of the 9,750-ton topsides took two hours on Monday.
"This is a major milestone for the project, the most important milestone of course being start-up towards the end of the year," Bjørn Laastad, Statoil's vice president for Valemon field development, said.
Thanks to good weather in the North Sea this summer, the Saipem 7000 crane vessel was available for lifting once the topsides arrived in Norway. The weather was also favorable as the crane vessel and the topsides arrived on the field, meaning the work could be performed earlier than expected.
"We had almost perfect lifting conditions," Viktor Nilsen-Nygaard, Statoil's head of Valemon transportation and installation, reports from the crane vessel.
Well operations are now expected to resume in mid-October, with three producing wells planned when the field comes on stream at the end of the year. Drilling on the field is planned to continue until 2017.
Generated by readers, the comments included herein do not reflect the views and opinions of Rigzone. All comments are subject to editorial review. Off-topic, inappropriate or insulting comments will be removed.
RELATED COMPANIES