North Sea Super Puma Crash: Lessons Learned
|
Wednesday, July 23, 2014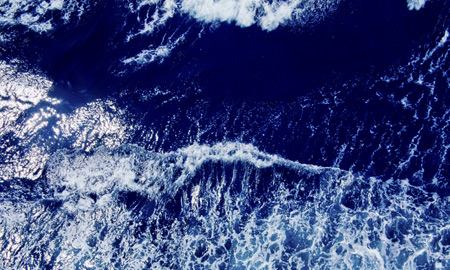 Eleven months on from the Super Puma crash in the North Sea that killed 4 offshore workers, steps have been taken that should save lives in the event of a future helicopter ditching.
It has been 11 months since the Super Puma helicopter crash that killed four offshore workers travelling between a North Sea platform and the Shetland Islands. During that time, a number of measures have been taken by the UK Civil Aviation Authority, aircraft operators and the oil and gas industry itself designed to improve the safety of flights between the mainland and oil platforms on the UK Continental Shelf.
The initial aftermath of last August's fatal crash was characterized by a refusal among some workers to travel on certain variants of the Super Puma, while Total E&P UK even chartered boats that anyone needing to get to its North Sea platforms could use as an alternative to flying.
Last year's crash – of an AS332-L2 Super Puma – followed two ditching incidents in the previous year involving a different variant of the Super Puma, the EC225. The EC225 incidents had themselves been reminders of the 2009 Super Puma crash that saw 16 people killed – the biggest loss of life in a helicopter incident in the North Sea in two decades.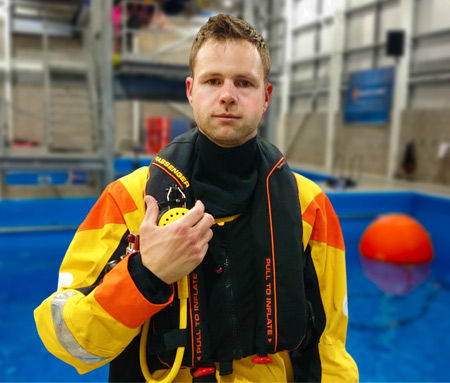 The new Category A emergency breathing system (photo courtesy of Survivex)
After months of investigation by Eurocopter (now Airbus Helicopters) the root cause of 2012's two ditchings – fatigue in the EC225's bevel-gear vertical shaft – was identified and the problem resolved, meaning that the variant returned to service just weeks before the August 2013 crash involving the AS332-L2.
As far as the industry is concerned there are no longer any question marks over the EC225. Oil & Gas UK Health and Safety Director Robert Paterson recently told Rigzone that the industry is satisfied the helicopter is safe to fly given that "the EC225 gearbox has been the most-examined part of a helicopter ever".
Even so, this month a Bristow EC225 was reported to have leaked fluid – which meant that workers had to spend two additional days on a North Sea rig. Bristow has since put the aircraft through a full inspection and declared it serviceable.
Meanwhile, the cause of the August 2013 crash is yet to be determined, with the industry still awaiting the definitive results of the UK Air Accidents Investigations Board (AAIB) inquiry into why the AS332-L2 variant of Super Puma crashed. What is known is that the AAIB has stated that there was no evidence of technical failure causing the crash and, although four people died in the incident, 12 other passengers and two crew members escaped from the aircraft.
1
2
View Full Article
Generated by readers, the comments included herein do not reflect the views and opinions of Rigzone. All comments are subject to editorial review. Off-topic, inappropriate or insulting comments will be removed.