New Modi Government Plans to Revamp India's E&P Sector
by Ranveer Karan
|
Rigzone Contributor
|
Wednesday, July 16, 2014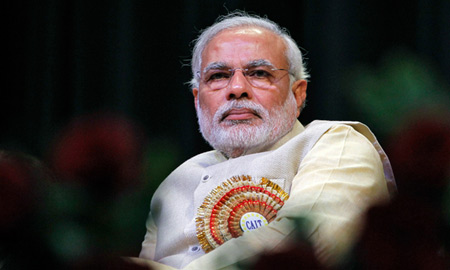 Fresh from its election success, India's newly elected government prepares to introduce policies to strengthen the country's upstream hydrocarbon sector.
India's new government, led by Prime Minister Narendra Modi of the Bharatiya Janata Party, is working on a number of schemes, considerations and plans to revamp current contracts for exploiting the country's hydrocarbon resources, a senior official at the Directorate General of Hydrocarbons (DGH) told Rigzone.
"We are looking at a new model of contract to fast pace hydrocarbon exploration and production [E&P] in India," DGH's Chief Technical Officer Rajeev Kumar Sinha said.
Issues in Current Production Contracts
The government, with the help of the industry, has identified some 20 bottlenecks and issues in existing production contracts which need to be replaced or modified. Current regulations pertaining to exploration and production (E&P) cost recovery – which is one of the main issues identified – would likely be replaced as the state plans to work out a new revenue sharing contract for future hydrocarbon exploitation, Sinha explained.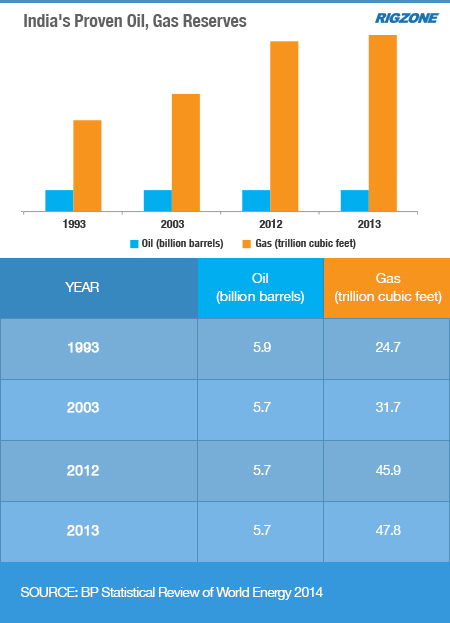 India's Proven Oil, Gas Reserves
Cost recovery has been an issue in India's upstream sector as it involves defining and verification of hydrocarbon discoveries, he added. The government intends to be more flexible in declaring commercial discoveries.
"We will give more time to contractor and operator in verifying commerciality of a discovery," he said.
The DGH is considering giving contractors/operators the flexibility of extending the exploration period to complete their committed work programs during the development phase. Such a move will allow them to test out leads that have been left out during the earlier exploration phase and add new hydrocarbon finds during development of a petroleum project in the same contract or block. Right now, there is no clarity in existing contract on such exploration during the development phase.
1
2
3
4
5
View Full Article
Generated by readers, the comments included herein do not reflect the views and opinions of Rigzone. All comments are subject to editorial review. Off-topic, inappropriate or insulting comments will be removed.