Sound Sees 'Significant Upgrade' to Onshore Italy Prospect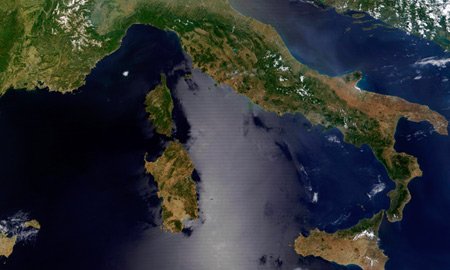 Sound Oil reports that a competent person's report has significantly upgraded resources at its Santa Maria Goretti gas prospect, onshore Italy.
Junior explorer Sound Oil reported Tuesday that its Santa Maria Goretti gas prospect, onshore Italy, has received a "significant upgrade". The firm said that a competent person's report has upgraded the gas initially in place to 66.4 billion standard cubic feet while the recoverable best-estimate prospective resources is judged to be 32.8 billion cubic feet.
Meanwhile, the CPR also confirmed Sound's plans to drill one exploration well and one contingent development well addressing primarily the shallow Thin Beds objective. The study estimates a 68-percent geological chance of success for Thin Beds.
Sound CEO James Parsons commented in a company statement:
"This CPR uplifts the company's previous resource estimate by 82 percent and confirms the addition of a further low-risk, yet hugely material, asset into Sound Oil's Italian onshore gas portfolio. The top-hole location has already been identified and an application to drill will be submitted to the permitting authorities shortly, with a view to drilling during 2015."
Generated by readers, the comments included herein do not reflect the views and opinions of Rigzone. All comments are subject to editorial review. Off-topic, inappropriate or insulting comments will be removed.