Virtual Tools Close Gap between Remote Operations, O&G Experts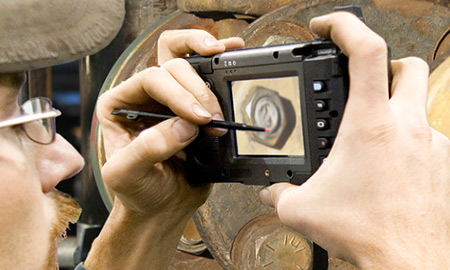 The increase of oil and gas operations in remote locations and emphasis on safety and efficiency create the need for new virtual and audio collaboration tools.
The oil and gas industry's expansion of its global exploration and production efforts to remote, rugged locations, combined with a limited pool of experts available for consulting when incidents occur, has created the need for new methods of communication.
Lack of local experts in remote, rugged areas can lead to lost productivity and revenue, and employee health and safety concerns mean that companies are seeking to have fewer workers spending less time in hazardous situations. The remote and rugged locations in which oil and gas companies are operating today mean that new ways to access expertise in real-time are needed.
Mobile video is one way of allowing oil and gas companies to allow subject matter experts to collaborate with workers present at a site to troubleshoot problems, according to officials with Winnipeg, Canada-based Librestream Technologies Inc. The company provides Onsight, a virtual presence collaboration system for energy and other industries such as manufacturing, telemedicine, insurance and collision repair, military and defense, and public safety.
"The Onsight system provides a rich collaboration experience that includes much more than live audio and video," said Marieke Wijtkamp, vice president of marketing and client services for Librestream, in a statement to Rigzone, noting that remote experts need to see highly detailed visuals, talk, draw onscreen, take pictures, share images and even remotely control the camera in the field. "Without this level of interaction, it is very difficult to make accurate and responsive decisions remotely."
Onsight also can be used by companies to build their knowledge base by recording sessions and storing images that are tagged for future use. Librestream has partnered with Cisco, Verizon and Inmarsat to support the use of Librestream's technology across different locations, such as operational control centers, offshore rigs, onshore operations and mobile experts.
By accessing subject matter experts through a mobile video system deployed globally, companies can perform remote maintenance and repairs, mentor and train junior staff, conduct safety audits, and reduce overall travel, saving companies significant time and cost, said Wijtkamp.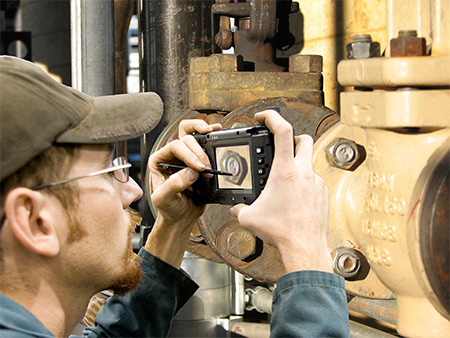 A field technician communicates with remote experts, sharing live video, talking and drawing onscreen to resolve the issue immediately.
1
2
3
4
View Full Article
Generated by readers, the comments included herein do not reflect the views and opinions of Rigzone. All comments are subject to editorial review. Off-topic, inappropriate or insulting comments will be removed.