US Legislators Introduce North Atlantic Energy Security Act
by Karen Boman
|
Rigzone Staff
|
Friday, July 11, 2014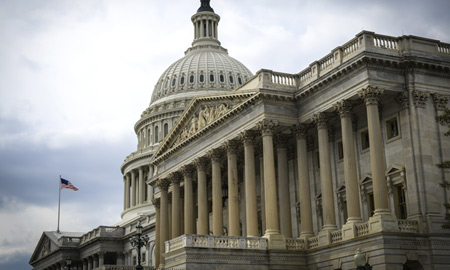 Four senators introduce the North Atlantic Energy Security Act, which they say will cut red tape holding up LNG exports, energy production and infrastructure development.
Four U.S. senators introduced the North Atlantic Energy Security Act Friday, which they say will cut the red tape inhibiting energy production and infrastructure development, reduce natural gas flaring, and speed up the export of liquefied natural gas (LNG) to U.S. allies.
Through this legislation, Senators John Hoeven (R-N.D.), John McCain (R-Ariz.), Lisa Murkowski (R-Alaska) and John Barrasso (R-Wyo.) are seeking to amend U.S. federal law by requiring U.S. Secretary of Energy Dr. Ernest Moniz to approve LNG exports to the Ukraine, Japan and U.S. allies in the North Atlantic Treaty Organization, in addition to free trade countries.
Russia's seizure of Crimea in Ukraine in March of this year underscores the importance of Europe's drive for greater energy security, Reuters reported in March of this year. Since the takeover, Ukrainian forces and separatists have been fighting in the country. Reuters reported Thursday that Ukrainian forces regained more ground but sustained further casualties, and two Western allies urged Russian President Vladimir Putin to exert more pressure on rebels to negotiate to end the conflict.
The U.S. Department of Energy (DOE) will also be required to make a decision for other LNG export applications within 45 days after a company finishes the pre-file process with the Federal Energy Regulatory Commission (FERC).
To date, DOE has fully approved one LNG export terminal, Cheniere Energy Inc.'s Sabine Pass export plant. Six other terminals are conditionally approved and approval is pending for 26 other terminals. The majority of these terminals have been waiting for a decision for over a year, according to a press statement released Friday by the senators.
FERC last month awarded final U.S. approval to Sempra Energy to build an LNG export terminal, according to a June 19 Bloomberg report.
"Achieving energy independence needs to be a priority for our economy, and also for our national security," said Hoeven in a July 11 press statement. "We're producing more than 30 trillion cubic feet (Tcf) of natural gas in our country, but use only 26 Tcf. That means we can not only produce more energy than we use in the United States to create jobs, reduce flaring and decrease our dependence on Middle Eastern oil, but also produce enough energy to help our allies, including countries like Ukraine, avert conflicts over energy with hostile neighbors."
1
2
3
View Full Article
Generated by readers, the comments included herein do not reflect the views and opinions of Rigzone. All comments are subject to editorial review. Off-topic, inappropriate or insulting comments will be removed.