Artificial Intelligence Software Aids Decision-Making in Onshore Drilling
by Karen Boman
|
Rigzone Staff
|
Thursday, July 10, 2014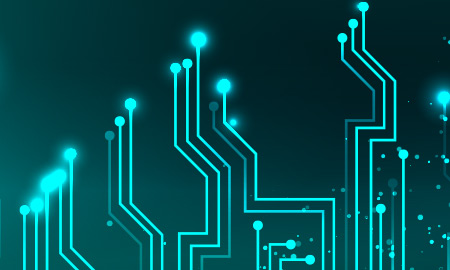 An artificial intelligence software program initially developed for offshore exploration has found a new niche in oil and gas land operations.
An artificial intelligence software program designed to identify and react to drilling issues like a human worker would can increase drilling efficiency, reduce costs and retain knowledge of best practices and lessons learned in drilling.
This form of artificial intelligence, case-based reasoning, looks at data streaming from a well site in drilling operations and makes human-like decisions based on data that can help less experienced users make correct choices and disseminate best practices in an automatic form, Phil Wade, COO of Verdande Technologies, told Rigzone in an interview.
Verdande's software, DrillEdge, allows oil and gas companies to leverage Big Data to bolster efficiency in their operations, said Wade.
By focusing on early identification of non-productive time (NPT), such as differential stuck pipe, NPT can be reduced to zero. Verdande's software can identify potential complications and optimize performance in terms of bit wear, mud motor damage, hole cleaning, lost circulation and hole ballooning and drillstring washout.
"All these things have symptoms that people may not be trained to see," said Wade, who has served in several roles at Verdande since joining the company from Halliburton in 2010. These symptoms may be minor, but frequent, and should be noted. "In an ideal world, if industry reacts to the case studies like it's supposed to, then NPT doesn't have to happen."
The company's radar system encompasses all of Verdande's solutions and puts them on a radar screen in pie slices for reach potential problem. The screen is blank when no potential problems are on the horizon. When a potential problem arises, a blip, or case, will appear on the system's interface screen. A case, which can contain best practices or other information that a customer wants in the case, is then presented to the end user on steps they should take to correct a problem. The user must click on a case due to the possibility of more than one case being on the radar at the same time.
When the case is clicked on, the case will present the steps a worker needs to take, such as talking with the well site workers and alerting the drilling engineer. It may then ask the worker to reference a company's best practice. If nothing works, the case alerts workers to call the well site and stop drilling operations.
1
2
3
4
5
6
7
8
View Full Article
Generated by readers, the comments included herein do not reflect the views and opinions of Rigzone. All comments are subject to editorial review. Off-topic, inappropriate or insulting comments will be removed.