South Africa Edges Closer to Karoo Shale Gas Development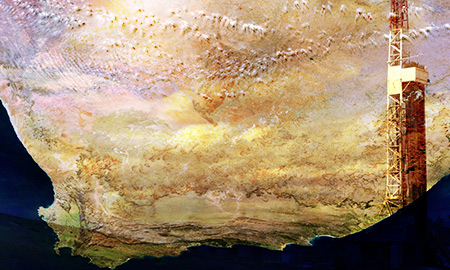 A handful of international oil and gas companies are hoping that South Africa finally gets around to awarding shale gas exploration permits in the country's Karoo basin this year.
Rolling blackouts in South Africa in May of this year were a reminder, not just of the precarious nature of the country's electricity-generating infrastructure but on how reliant it is on coal.
South Africa's main power provider Eskom appeared to have been making some progress coping with the electricity demand in recent times, with May's power cuts being the worst for six years. However, this time the blackouts were caused by a combination of a large amount of Eskom's generating capacity being taken offline for maintenance and more than a week of continuous rain dampening the stockpiles of coal the company needs to fuel its power stations.
Yet South Africa might have a solution to its overreliance on coal in the shape of large shale gas deposits that can be found across the country.
The most recent "World Shale Gas Resources" report from the U.S. Energy Information Administration (June 2013) estimates South Africa as having 390 trillion cubic feet of technically-recoverable shale gas – making it number eight on the list of countries with the world's largest shale gas resources.
In spite of the country's large shale gas resources – which exist mainly in the semi-desert Karoo region – being known about for some time, the South African government introduced a moratorium on licensing and exploring for shale resources in April 2011. The reason for the move was because of concerns about the environmental effects of hydraulic fracturing (fracking) and water usage.
Eventually, in September 2012, the South African government lifted the moratorium, which was followed by international oil and gas companies – most notably Royal Dutch Shell plc – submitting applications to explore for and develop shale gas resources in the Karoo Basin.
The lifting of the moratorium came with the proviso that pending applications for exploration rights would not be processed and awarded until regulations regarding unconventional exploration were published. The regulations were finally published in October 2013, which means that companies who have made applications for exploration permits now expect these to be awarded by the end of this year.
1
2
View Full Article