EIA: Federal Lands Contributing Less to Total US Energy Picture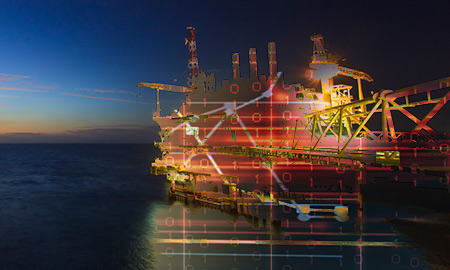 Sales volume figures from fossil fuel recoveries weaken in 2013, mostly due to a drop in offshore natural gas recoveries, according to an EIA report.
Despite strong total U.S. oil and gas production figures overall in fiscal year (FY) 2013, the sales volume of combined fossil fuels recovered on federal and Indian lands fell by 7 percent last year, compared with figures for FY 2012, the Energy Information Administration (EIA) said in a recent report.
Crude oil volumes were actually up in FY 2013 from year-earlier figures. However, the drop-off reflected a drop in other fossil fuels, including coal, natural gas and natural gas plant liquids (NGPLs), the July 7 report said.
The decline was the latest in a succession of declines on federal and Indian lands that have occurred since 2003. Combined offshore and onshore natural gas figures on federal lands in 2003 were about 35 percent of the total U.S. natural gas production, but by 2013, they were just over 15 percent of the total.
The drop in the total contribution of natural gas recovered from federal lands since 2003 came because the general increase in onshore natural gas production on federal lands during that time failed to offset a drop in recoveries offshore during the same time period.
In 2007, rising gas production on federal lands in sales volumes overtook a general decline in offshore production, the EIA said.
Fossil fuel production in recent years has been on the upswing amid the boom in the industry brought on by the shale revolution. However, the growth in production has been on private lands, according to John Kemp, a Reuters market analyst, in an April 22, 2014 article.
A slowdown in drilling on public lands has frustrated the industry, Kemp said, and many within the industry say that President Obama has slowed production on federal lands. "Claims that very recent federal policies have had a significant role in the increase in domestic oil production are therefore deeply misleading," Kemp reported Sen. Lisa Murkowski (R-Alaska) as saying in a report.
Crude oil production from federal lands has been slower than on private and state lands, Kemp said, and that is backed up by Congressional Research Service (CRS) figures showing that oil production on federally owned and managed lands has fallen since 2009, even as U.S. oil production was on the rise.
Production in the United States rose from 5.233 million barrels per day in 2009 to 7.235 million barrels per day in 2013, according to the CRS. However, the rise in production was all on non-federal lands. Production on federal lands fell 6 percent to 1.658 million barrels per day, the CRS said.
Because oil production on federal and Indian lands has contributed less to the overall U.S. total production figure, and because most natural gas production now comes from finding gas while drilling for oil in shale formations, that would explain the drop in natural gas production in federal lands.
The time it takes for drillers to complete the application for permit to drill (APD) process to drill on federal lands rose to 307 days in 2011 from 218 days in 2006, Kemp said in his report. The increase was due to an increase in time for industry to complete the more rigorous requirements, Kemp said.
Generated by readers, the comments included herein do not reflect the views and opinions of Rigzone. All comments are subject to editorial review. Off-topic, inappropriate or insulting comments will be removed.