Eyewear to Provide Clearer View of Worker Fatigue
by Karen Boman
|
Rigzone Staff
|
Thursday, July 03, 2014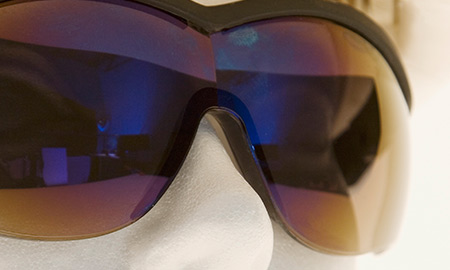 A new eyewear technology can allow companies to monitor drowsiness in their workers.
Eyewear can now not only provide sharper vision, but a clearer picture of worker fatigue levels.
Officials with Australia-based Optalert Limited say their drowsiness detection glasses – which measure a worker's eyelid blinks 500 times a second using a tiny LED built into the eyewear frame – is the only safety system worldwide that continuously provides objective, scientifically-validated alertness information to drivers and supervisors in real-time.
The technology is the result of research into the physiology of drowsiness, with a combination of sleep medicine, psychophysiology, biophysics, human factors, psychology and engineering contributing to the technology, said James Gorry, vice president of global sales for Optalert, who spoke about the company's technology at the 2014 Oil and Gas Innovation Showcase in late April near Houston.
The event was sponsored by the Palo Alto-Calif.-based Oil and Gas Innovation Center, which addresses the oil and gas industry's technology needs by showcasing technologies that are either commercially available or close to being commercially available.
According to a U.S. Bureau of Labor Statistics August 2013 report, fatal work injuries in the private mining sector increased in 2012, led by a rise in fatal worker injuries in oil and gas extraction industries. Worker fatalities in these industries grew by 23 percent to 138 in 2012 from 112 in 2011, a new high for the series.
Worker safety has become a focus of industry, particularly driver safety in the oil and gas industry due to U.S. shale activity as workers spend long hours on the road. Last year, the American Petroleum institute, the American Trucking Associations and the National Tank Truck Carriers unveiled recommendations to improve road safety and traffic management in oil and gas operations.
"Optalert's technology is assisting organizations in their quest for removing fatigue-related incidents by providing important data to understand how fatigue may be affecting the safety of their employees," Gorry said. "This information allows organizations to identify areas of risk and make safety decisions based on objective data."
1
2
3
4
5
6
7
View Full Article
Generated by readers, the comments included herein do not reflect the views and opinions of Rigzone. All comments are subject to editorial review. Off-topic, inappropriate or insulting comments will be removed.