Testing Underway on New Telemetry Method for Oil, Gas Drilling
by Karen Boman
|
Rigzone Staff
|
Tuesday, July 01, 2014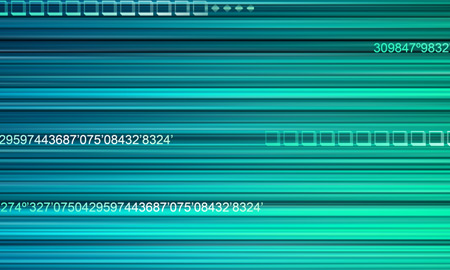 Testing is underway of sonic telemetry technology that a Canadian company says can deliver data at rates faster than existing methods.
Calgary-based Cold Bore Technology is conducting tests of sonic telemetry technology it says will revolutionize downhole communications for directional drilling.
Formed a year and a half ago, Cold Bore currently is raising funds for the testing and deployment of its tool, which can provide an alternative for electromagnetic and mud pulse technology in drilling, Brett Chell, co-founder and head of business development for Cold Bore, told Rigzone in an interview.
Cold Bore is one of the first to attempt using sonic telemetry for downhole communications in directional drilling. If successful, the company's tool will be the first to be widely adopted for onshore commercial use.
"Comparing today's technology with what Cold Bore is achieving is the equivalent of dial-up Internet from the 90s competing with the very latest ultra-high speed connections of today," the company said in a statement.
Applied the same way that mud pulse or EM tools are on the bottom hole assembly, Cold Bore's tool relays information to the surface by converting electrical energy to mechanical energy to send sonic signals up the drill string – turning the drill pipe into a big antenna, Chell said.
The company's tool has enough bandwidth to allow data to be transmitted during drilling, rather than waiting to extract data when the tool is pulled. The technology is "pretty cutting edge stuff", said Chell. Cold Bore's bandwidth will allow more types of data to be relayed to the surface during drilling, unlike other technologies that force companies to pick and choose which data sets to send to the surface on altering surveys.
Cold Bore now has prototypes of its technology piggybacking on other tools in wells in Saskatchewan and Alberta and the Bakken play in the United States. Chell said they intend to run the prototypes for 20,000 hours before the technology to ensure its reliability before it's deployed commercially. So far, the prototypes have run for 2,500 hours. The company is testing the prototypes to ensure they meet the oil and gas reliability standard of between 2,500 and 3,000 hours.
1
2
3
4
View Full Article
Generated by readers, the comments included herein do not reflect the views and opinions of Rigzone. All comments are subject to editorial review. Off-topic, inappropriate or insulting comments will be removed.