Thailand's Military Planned Reforms May Affect Upstream Sector
by Chee Yew Cheang
|
Rigzone Staff
|
Tuesday, July 01, 2014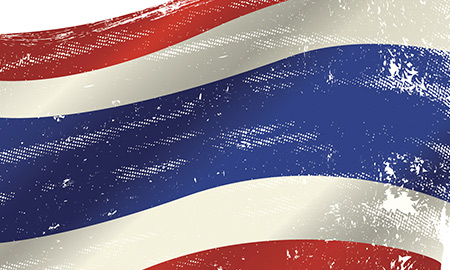 Thailand's military regime is expected to introduce energy reforms that may bring some changes to the country's upstream oil and gas sector.
Months of political turmoil in Thailand came to an abrupt end last month after the army seized power in a military coup. As the junta moved speedily to quell political dissent, Thailand's new rulers are likely to introduce some economic changes, possibly affecting the energy industry, which could have an impact on its upstream petroleum sector.
After General Prayuth Chan-ocha seized power in a bloodless coup May 22 that toppled the Pheu Thai Party-government, the Thai army chief highlighted the need to restore order following months of anti-government demonstrations as well as the need to introduce reforms. Prayuth will govern Thailand in the meantime through the National Council of Peace and Order (NCPO), which he heads.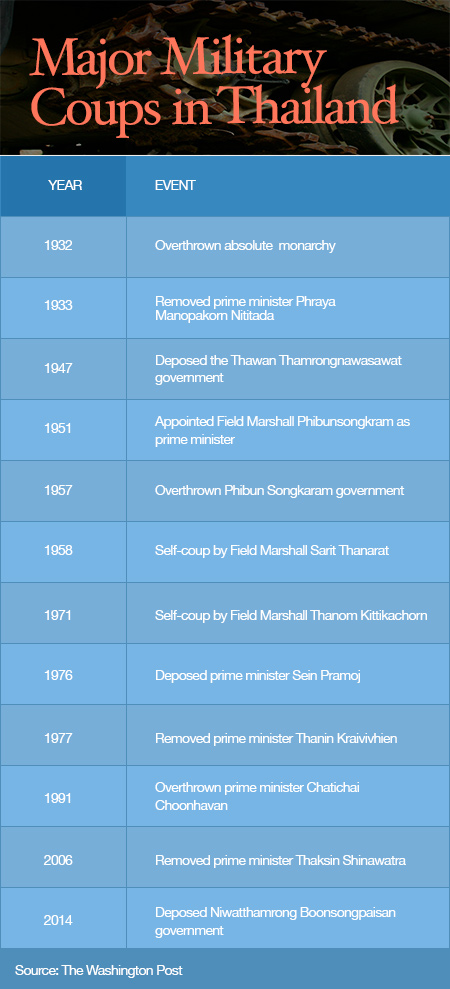 Major Military Coups in Thailand
Changes to the Thai energy industry may be introduced after Prayuth said the junta would review existing policy. But he added that the review, which appeared to affect more the downstream than upstream sector, would be based on current regulations and rules of the stock market as well as the rules governing the public funds, according to a May 30 report by The Nation.
Leadership Reshuffle at PTT and its Related Firms
Prayuth was probably referring to PTT Public Company Ltd. (PTT), the country's largest petroleum firm which is 51 percent owned by the Thai Finance Ministry, as the latter is listed on the Securities Exchange of Thailand. Any changes to PTT may affect PTTEP – producer of 32 percent of Thailand's oil and gas supply – as it is PTT's 65 percent owned upstream subsidiary.
Changes to top leadership of Thai state enterprises, including PTT, are necessary to introduce the reforms charted by the junta, a development that has been expected after the military takeover, the Bangkok Post said in a June 18 report.
High-ranking supporters of the former Pheu Thai Party government linked to former premiers Thaksin Shinawatra and Yingluck Shinawatra have begun to step down from senior positions in state enterprises. These included Pranpree Bahiddha-Nakura, a former deputy Pheu Thai Party leader, who resigned as PTT chairman in mid-June.
1
2
3
4
5
View Full Article
Generated by readers, the comments included herein do not reflect the views and opinions of Rigzone. All comments are subject to editorial review. Off-topic, inappropriate or insulting comments will be removed.
RELATED COMPANIES