The EU's Best Universities for an Oil Career
UK
The UK boasts some of the most well-regarded science and engineering universities in the world. While a good engineering or geology degree from Cambridge, Oxford or London's Imperial College would likely go down well with oil and gas recruiters, a more direct route into the sector would be to study for a specialized degree at the UK's key oil and gas hub: Aberdeen.
Aberdeen University, with a history stretching back to the 15th Century, offers more than 550 undergraduate degrees across a wide variety of subjects as well more than 120 taught postgraduate degrees.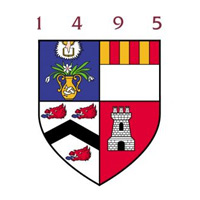 Thanks to its location at the center of the UK oil and gas industry, the university today has several degree courses available to those looking to get started in the energy sector.
Among courses for undergraduates are a four-year Bachelor of Engineering degree in 'petroleum engineering' and a four-year bachelor's degree in 'geology and petroleum geology'.
The list of companies that Aberdeen's petroleum engineering graduates have joined includes: Aker Solutions ASA, Amec plc, BP plc, ExxonMobil Corporation, Halliburton Corporation, Petrofac plc, Royal Dutch Shell, Subsea 7 SA, Technip SA and Wood Group plc.
Its geology graduates have found employment with BP plc, Cairn Energy plc, Halliburton, Shell, Statoil ASA and Subsea 7.
Aberdeen also offers several master's degree courses in subjects as varied as 'oil and gas computing', 'oil and gas law', 'petroleum, energy economics and finance' and 'petrophysics'.
Originating as an education institution in the 18th Century, Aberdeen's Robert Gordon University only became an official university in 1992. Yet, today it boasts the best record for graduate employment among the UK's universities – with 2013 statistics showing that 97.7 percent of students graduating from RGU in 2011/12 had found employment or were undertaking further study (source: Higher Education Statistics Agency).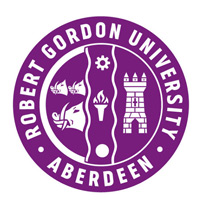 For students yet to get a degree who are looking to get into the oil and gas sector, RGU offers a four-year 'mechanical and offshore engineering' Bachelor of Engineering degree (that can be upgraded to a Master of Engineering degree with additional study).
RGU's "extremely popular" Master of Science degree in 'petroleum production engineering' requires not only a good honors degree in engineering (or closely-related discipline) but at least two years' practical industrial experience. But unlike some of the master's courses to be found on the Continent, the 45-week program can be completed within a year.
The university also offers master's degrees in 'oil and gas engineering' and 'energy management', the latter being specifically designed to meet the needs of upstream oil and gas managers and managers in the renewable energy industry.
1
2
3
View Full Article