Sri Lanka Takes Steps to Develop Petroleum Industry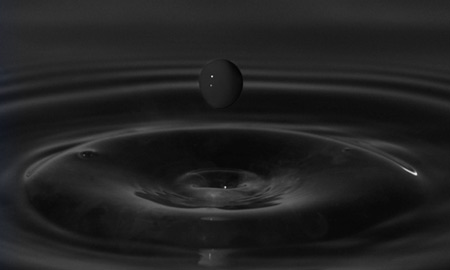 Sri Lanka eyes foreign investments to develop hydrocarbon resources in the country's upstream petroleum sector while mitigating the impact of costly oil imports.
Sri Lanka is encouraging foreign investors to help the country develop its fledging upstream oil and gas sector as exploration and potential development of hydrocarbon resources is expected to reduce dependence on expensive petroleum imports.
The domestic oil and gas industry is small, with no hydrocarbon production despite a refinery at Sapugaskanda with a processing capacity of 50,000 barrels of oil per day (bopd). The South Asian island-state, located off the southeastern coast of India in the Indian Ocean, is dependent on petroleum imports for its domestic needs. Oil consumption in 2013 reached 91,880 bopd, up from 90,000 bopd in 2012, data from the U.S. Energy Information Administration showed.
Reliance on Oil Imports
Sri Lanka, a predominantly agricultural state with an estimated gross domestic product (GDP) at current prices of $64.86 billion in 2013, has a per capita GDP at current prices of $3,280 last year, according to provisional figures released by the government's department of census and statistics.
The country's expenditure on crude oil and petroleum products imports almost doubled to $3.39 billion in 2012 from $1.71 billion in 2009, data from Sri Lanka's Department of Commerce indicated. The great dependence on foreign oil supplies for its energy needs contributed to fossil fuel accounting for nearly a fifth of its total imports – reaching 18.96 percent of Sri Lanka's total imports in 2012, up from 17.58 percent in 2009.
"Over the last 15 years or so, the demand for petroleum products has risen at an annual average rate of about 5 percent … A large amount of foreign exchange is required even at the moment for crude oil and petroleum products imports," the Ministry of Petroleum Industries said in its website, noting the financial strain on the country which stems from the outflow of foreign exchange resulting from fuel imports.
Hopes to curb the foreign exchange outflow were given a boost when Cairn India Ltd. made two gas discoveries – at Dorado 91H/1z and Barracuda-1G/1 wells – in 2011 as part of a four-well drilling program in Block SL-2007-01-0001 in Sri Lanka's Mannar Basin.
Cairn India's Project
Cairn India is in negotiations with the Sri Lanka authorities, including the Petroleum Resources Development Secretariat (PRDS) – which is responsible for the country's upstream petroleum industry and reports to President Mahinda Rajapaksa – to evaluate options for monetizing the Dorado and Barracuda gas finds.
"The PRDS made a formal recommendation to enter into a conditional GPA [gas purchase agreement] with Cairn [India] for the production of Dorado and Barracuda gas last month. This is receiving policy review at the moment, and work is ongoing to refine our economic model. If all goes well, we expect first gas from Cairn end 2017 or early 2018," PRDS Director General (DG) Saliya Wickramasuriya told Rigzone.
It was reported earlier that the development plan for Dorado gas field, which was expected to be developed ahead of Barracuda, would consist of a subsea pipeline connected to the field to an onshore power plant on the island. When field development work is completed, Sri Lanka would have access to an estimated 73 million barrels of oil equivalent (MMboe) of hydrocarbons initially in-place in the Mannar Block, Cairn India said in a November 2013 investor presentation.
Meanwhile, Cairn intends to carry out appraisal drilling at Barracuda next year to determine gas reserves in the area – a development the PRDS is looking forward to.
"We estimate this [Barracuda] to be several times larger than the 300 billion cubic feet [Bcf] Dorado field, but the stratification of and heterogeneity present in the reservoir sand are impediments to accurate numbers. Cairn are planning at least one appraisal well into this structure, most likely in 2015," Wickramasuriya elaborated.
2nd Offshore Licensing Round
The gas discoveries in the Mannar Basin by Cairn India has encouraged Sri Lanka to proceed with plans to search for additional petroleum resources in its waters. The country closed the 2nd Offshore Licensing Round in November, when it offered 13 blocks in the Cauvery and Mannar basins. Only three bids were received by the government, and petroleum authorities are expected to award the offshore blocks shortly.
Source: PDRS
"The blocks have not yet been awarded, although we plan to make this decision soon. We have been keeping the two companies involved informed, and hope to conclude the awards in time for them to make use of the next weather window, in 4Q of this year," Wickramasuriya told Rigzone.
Singapore-based Bona Vista Energy is bidding for 2 blocks – C2 and C3 – in the Cauvery basin, while Cairn India is interested to land Block M5 in the Mannar basin. Upon awarding, the bidders are expected to undertake the work program for the blocks. The sum total of the work program "is around $190 million, and involves 7 committed wells, several thousand miles [kilometers] of 2D and some hi-resolution 3D seismic as well," the PRDS DG added.
Separately, the government is exploring the prospect of launching a third licensing round for offshore blocks in Sri Lanka.
"This is being discussed currently, and will depend on the initial results of the next exploration wells and seismic. We have also received several interesting proposals for multi-client seismic and other surveys, which we are in the process of discussing, and the results of these too could influence the timing and nature of the next block offering."
Search Extends to Deepwater
Sri Lanka's hydrocarbons search is not confined only to shallow waters surrounding the island, but extends further into the deepwater area – which the PRDS believes potentially contains petroleum resources.
PRDS noted that that the Cauvery basin, a part of which is located in deepwater, has been a confirmed producer on the Indian side of the maritime boundary, leading to expectations that hydrocarbons would also be present on the Sri Lankan side. PRDS is confident that significant oil and gas reserves exist in the unexplored Mannar basin as well.
"Based on available data, which we do need to enhance as quickly as possible, we have a combination of sedimentary thickness and thermal history that indicates at least 3 high-potential source rock horizons, and the charge and prospect maps of our basin modeling efforts have yielded very interesting results based on the limited structural information we have," Wickramasuriya said.
The need for more data has led PRDS to encourage foreign companies to conduct joint studies for deepwater exploration. France's Total S.A. became the first major petroleum firm to participate in the country's deepwater exploration program after it reached an agreement to undertake studies on Blocks JS-5 and JS-6 – located off the east and northeast coast of Sri Lanka, respectively.
"The Total Joint Study Agreement has received conditional approval from the Government, and is currently being scrutinized by the Attorney General's Department. It covers blocks JS-5 and JS-6, and the term is 2 plus 1 years," Wickramasuriya revealed.
While no other formal proposals for joint studies have been received from other international oil and gas firms, PRDS pointed out that Exxon Mobil Corp. Italy's Eni S.p.A. and India's state-owned Oil and Natural Gas Corp. (ONGC) are among companies that have requested for specific information on such opportunities in Sri Lanka.
Upstream Developmental Challenges
Sri Lanka faces many challenges in its journey to be a petroleum producer, a development made more pressing as the country is trying to curb its heavy dependence on oil imports for its growing domestic needs. A basic challenge facing Sri Lanka is a lack of data on offshore exploration blocks, while others include relevant petroleum policy and legislation.
"We are still putting in place the policy and legislation required to streamline and make transparent our governance of the industry. Sri Lanka's lack of prior experience in this sector is the only delay to this, as the awareness of a significant number of officials and institutions needs to be increased in order for their participation in the process to be most effective," the PRDS DG explained.
Still, the relevant authorities are working on several fronts to overcome obstacles hindering Sri Lanka from emerging as an attractive upstream petroleum investments destination for foreign companies.
This includes, firstly, the commissioning of a detailed demand-side study to assess Sri Lanka's gas consumption potential as the country currently does not use any natural gas in the domestic market. Secondly, the PRDS is testing and refining its Mannar basin model to provide a risked resource assessment, with future production aggregated into the model in stages.
"In other words, a notional basin development plan is being put together. The combination of these two will help our Ministry of Petroleum Industries, who own mid and downstream operations on the State side, to put together a coherent Natural Gas policy, aimed at bridging supply, demand and estimating export potential," Wickramasuriya told Rigzone.
Sri Lanka also hope that any domestic oil find will reduce its current strong dependence on expensive imports.
"Clearly, an oil discovery would simply, we hope, be a substitution for the crude we currently import," he added.
Meanwhile, the PRDS is "engaged in a broad series of stakeholder interactions to apprise other government institutions of the potential and risks of the industry, and solicit their input and support for the required legislative and policy changes" for Sri Lanka's petroleum industry, Wickramasuriya commented.
Generated by readers, the comments included herein do not reflect the views and opinions of Rigzone. All comments are subject to editorial review. Off-topic, inappropriate or insulting comments will be removed.