Musings: In A World Of Oil Terrorism, Natural Gas Storage Is Crucial
by G. Allen Brooks
|
PPHB LLC
|
Wednesday, June 25, 2014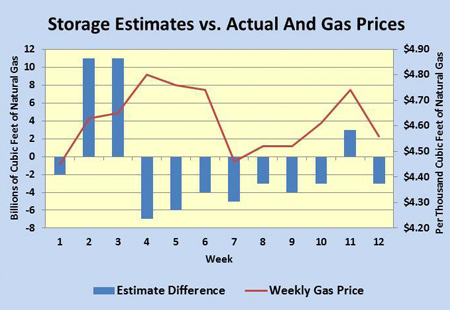 Exhibit 1. Gas Prices Respond To Storage vs Forecast
Source: EIA, PPHB
As often happens when the petroleum industry concentrates on a specific trend, the investment community and commodity traders become overly concerned with how weekly results compared to the forecasts made by analysts. We now have analysts guessing what the weekly gas injection volume will be and following the announcement, natural gas prices move based on whether actual results meet, exceed or fall short of the analysts' estimate. This phenomenon is displayed in Exhibit 1 (prior page) that tracks the weekly gas price movement following the injection announcement.
As Exhibit 1 shows, in the first couple of weeks of the injection season, actual injection volumes fell below the estimates, and in response, natural gas prices rose. Starting in the fourth week and continuing until the June 12th injection report (week 11) when the reported injection volume was below the estimate, gas injections outperformed estimates causing natural gas prices to fall. As violence in the Middle East escalated and statistics showed a strengthening U.S. economy, natural gas prices started climbing. They jumped higher after injection volumes fell below analysts' estimates, but then fell after last week's injection beat forecasts.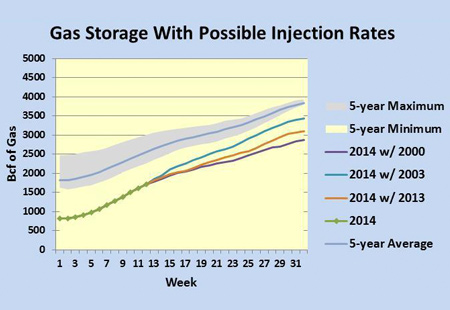 Exhibit 2. Gas Storage Volumes Fall Short Of 5-Year Range
Source: EIA, PPHB
We thought it would be helpful to look at what volume the withdrawal season might start with if the remainder of the 2014 injection season follows either the weakest injection season (2000) or the strongest (2003). We also examined how the storage volume might grow if the 2014 injection season merely followed last year's pattern. To understand where these scenarios might put the 2014 season in relation to the past, we plotted the forecasts against the average of the minimum and maximum storage volumes each week over the past five years and over the past 20 years. It is easy to see that the current industry replenishment rate is doing better when compared with the long-term history versus the more recent short-term history.
While 2000's injection season started with slightly more than 300 Bcf of gas in storage than this year, the season ended at less than 2,800 Bcf, meaning the industry was only able to inject 1,595 Bcf of gas during the summer. Only 2012 saw less gas injected than in 2000, which was marked by the industry beginning the injection season with 2,472 Bcf of gas in storage, and ending it with 3,929 Bcf, the greatest volume in storage ever since 1994.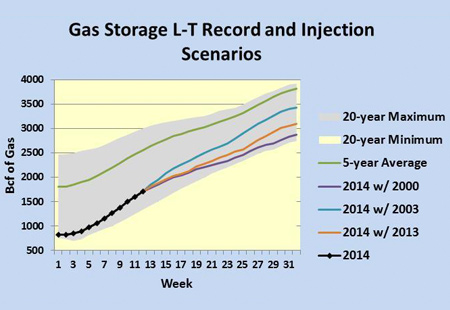 Exhibit 3. Gas Storage To Be Within Historical Range
EIA, PPHB
1
2
3
View Full Article
Generated by readers, the comments included herein do not reflect the views and opinions of Rigzone. All comments are subject to editorial review. Off-topic, inappropriate or insulting comments will be removed.