Why Shell's Neil Gilmour Remains A Geologist At Heart
Shell
|
Tuesday, June 24, 2014
Neil Gilmour, Shell's Vice President of Development in the Global Integrated Gas Business explains why working on some of the industry's most important integrated gas projects gives him an enormous sense of accomplishment.
It All Started with A Very Enthusiastic, Rather Strange Teacher
Neil Gilmour is involved in some of Shell's largest projects. It's the scale and impact these projects have across the industry that makes them so substantial, but Neil's passion for geology and the energy industry has far more humble beginnings.
"I had a very enthusiastic, rather strange teacher who, instead of teaching geology from a book, actually took us out into the field," Neil explains. "I remember standing on a riverbed in a very unprepossessing place in the west of Scotland and him saying, 'In the Carboniferous, it was like this' and me thinking, 'Wow!'"
After completing a geology degree at the University of Glasgow and a Master's in Exploration Geophysics at the University of Leeds, he joined Shell and spent 10 years working in subsurface exploration and production. Neil then moved into a number of more commercially focused roles before being appointed to his current role in the gas business. It's a role he feels suits him because it mixes commercial, technical and long-term innovation with forming and developing worldwide relationships.
Listening to The Needs of A global network
Today, Neil works on projects and facilities spread across the world, where he deals with multiple teams. Having a hands-on approach when dealing with the variety of people he works with is an important and essential part of how he builds good relationships. "I think it's very difficult to build relationships with people unless you meet them in person and listen to what their needs are," says Neil.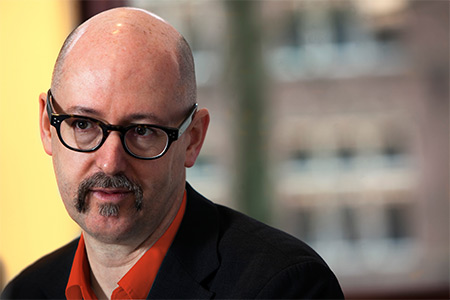 "I always got to do things that felt somewhere between a privilege and an immense opportunity to make a difference." -Neil Gilmour (Photo Courtesy of Shell)
1
2
View Full Article
Generated by readers, the comments included herein do not reflect the views and opinions of Rigzone. All comments are subject to editorial review. Off-topic, inappropriate or insulting comments will be removed.
RELATED COMPANIES