Musings: The Impact Of Rig Efficiency On Drilling And Production
by G. Allen Brooks
|
PPHB LLC
|
Tuesday, June 24, 2014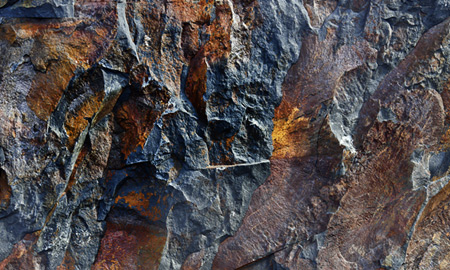 Producers, drillers and rig equipment companies have learned that hardware changes can improve drilling efficiency, and in turn, the exploration and development economics of shale plays.
This opinion piece presents the opinions of the author.
It does not necessarily reflect the views of Rigzone.
The American shale revolution has changed the nature of the domestic oil and gas business in many ways. One of those changes is the embrace of pad drilling as the method for achieving more efficient drilling while minimizing the environmental impact from petroleum activity. This damage is a contributing factor to the public's growing objection to shale development in various communities around the nation, and, in particular, in several promising shale basins. The shift to more pad drilling has changed how players seek to adjust. Producers, drillers and rig equipment companies have learned that hardware changes can improve drilling efficiency, and in turn, the exploration and development economics of shale plays.
There was a time when the most prized capability of drilling rigs, besides how deep a well they could drill, was their speed in moving between drilling locations. Rigs that could be disassembled and reassembled quickly and were packaged in unit sizes that easily fit on and maximized the carrying capacity of trucks were able to achieve higher utilization that contributed to better profit margins for their owners. The capability for moving has lost its value for customers as they have embraced pad drilling. According to one oil company, speaking at a recent Society of Petroleum Engineers drilling automation conference, by utilizing pads for drilling, rig movement now represents only 4% of total rig time versus 25-30% of rig time in the prior drilling environment. Given the change in the value of moving time, improvements in drilling rigs that reduce the drilling time and/or increase the drilling capacity of a rig is much more desirable than the time lost be the rig being less mobile or less compact for moving.
At the drilling automation conference there were some interesting discussions of what producers want from modern drilling rigs and how equipment and operational changes made in recent vintage rigs have influenced their efficiency, and thus the cost of drilling shale wells. One drilling contractor stated that 80% of wells in major shale basins are now being drilled from pads. Embracing pad drilling has as an objective, the pulling of lower-quartile performing rigs up closer to those rigs in the top quartile of performance. An official of a shale producer commented that one aspect of drilling efficiency, besides reducing the time required to drill wells, was to increase their standardization such that every well becomes the best well the company ever drilled in the basin. This representative began his presentation by saying that in the past, if you asked a producer about the best well he had drilled in a field, he would give you a low number of days. But the reality is that had you asked him to give you the history of the days needed to drill all the wells in that field, you would find that the days-per-well number would jump all around with only a few wells being the best or close to the best well drilled. He referred to this phenomenon as selective memory failure because producers always focus on their best well and not their average well or the variability of drilling performance. What producers are really trying to accomplish in their focus on rig efficiency is to eliminate the drilling-time variability. In other words, producers want all wells to be their best wells drilled.
1
2
3
4
5
View Full Article
Generated by readers, the comments included herein do not reflect the views and opinions of Rigzone. All comments are subject to editorial review. Off-topic, inappropriate or insulting comments will be removed.
MORE FROM THIS AUTHOR
G. Allen Brooks
Managing Director, PPHB LP