Africa Oil Hits More Oil, Gas with Kenya Appraisal Well
by Rigzone Staff
|
Tuesday, June 24, 2014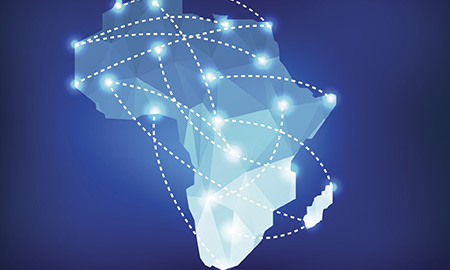 Tullow Oil reports that partner Africa Oil's Ngamia-2 appraisal well on Block 10BB in northern Kenya has found oil and gas.
Africa-focused independent energy firm Tullow Oil reported Tuesday that the Ngamia -2 appraisal well on Block 10BB, operated by partner Africa Oil, in northern Kenya has made an oil and gas discovery.
Tullow said that the Ngamia-2 well, which was drilled around a mile from the Ngamia-1 discovery well, found 128 feet of net oil pay and 36 feet of net gas pay. The well also appears to have identified a new fault block trap north of the main Ngamia accumulation. The firm added that the reservoirs were high quality with more than 655 feet of net reservoir sands, with good permeability inferred from sampling.
The Ngamia-2 well has now been suspended for testing. The rig used to drill the well will now drill up to four more wells in the Ngamia field for an extended well test program. A 3D seismic data acquisition program is currently being concluded over the field area, which should allow for detailed mapping of the fault trends.
Also in northern Kenya, on Block 13T, Tullow's SMP-5 rig has completed testing operations on the Agete-1 well, where the well flow rate was tested at 500 barrels of oil per day. The rig has now moved to the Ewoi-1 discovery, which is being prepared for testing.
Elsewhere in Kenya, Tullow said that the Weatherford 804 rig is currently drilling the Agete-2 downdip appraisal well, while the Sakson PR-5 rig is drilling the Amosing-2 downdip appraisal well. Meanwhile, the Exalo 205 rig is drilling ahead no the Gardim prospect, which is located in the Chew Bahir basin in the South Omo block in Ethiopia.
Tullow Exploration Director Angus McCoss commented in a company statement:
"The success of the Ngamia-2 exploratory appraisal well builds on our major basin opening discovery well, Ngamia-1. The reservoirs were of similar quality and the well will be suspended for testing. The Agete -1 well test flowed at 500 bopd [barrels of oil per day] and the partnership continue to evaluate this discovery. With five rigs drilling in Kenya and Ethiopia, there is much to look forward to in the second half of the year."
Generated by readers, the comments included herein do not reflect the views and opinions of Rigzone. All comments are subject to editorial review. Off-topic, inappropriate or insulting comments will be removed.
RELATED COMPANIES