Apprenticeships Gain Momentum in Upstream Oil, Gas Sector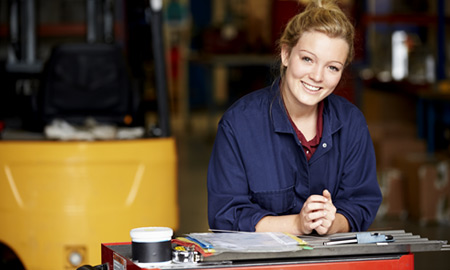 Apprenticeship programs produce highly skilled workers to meet the demands of oil and gas employers, according to a white paper.
Apprenticeships have gained popularity in today's modern world as the demand for skilled trade workers in the upstream oil and gas industry continues. More companies are establishing formal apprenticeship programs to ensure sustained employment while promoting successful progression of apprentices through technical training, noted The Petroleum Human Resources Council in a whitepaper, "Exploring Apprenticeship Completions of Skilled Trades in the Upstream Oil and Gas Industry."
With the demand for skilled labor intensifying, countries are looking at training and development programs so incomers can learn the practical and theoretical aspects of a highly-skilled occupation. Canada's upstream oil and gas industry is estimated to employ more than 45,000 skilled tradespeople, and industry demand for these workers is projected to grow by about 7,100 jobs by 2022. The demand for skilled workers is expected to grow in all trades, with particularly strong demand for power engineers, heavy equipment operators and oil and gas well drillers, servicers, testers and related workers.
The Canadian regions with the highest increase in demand for workers in skilled trade occupations over the next decade are:
Alberta: Between 2013 and 2023, Alberta will have a shortage of 6,788 workers in skilled trade oil and gas occupations.
British Columbia: Oil and gas expansion in British Columbia will result in new demand for more than 7,637 additional occupations.
Saskatchewan: New job creation in Saskatchewan results in 5,400 additional trades and transport workers from 2013 to 2017.
Atlantic Canada: The greatest occupational demand in Newfoundland and Labrador between 2011 and 2020 include oil and gas drillers, supervisors, operators and machinery equipment mechanics.
Petroleum Human Resources Council noted that growth in apprentice registrations is especially strong in Alberta where the total number of new apprentices registered last year grew by almost 50 percent from 2010. Although Alberta has only 12 percent of the country's labor force, it trains around 20 percent of the country's apprentices. This initiative created almost 13,800 new apprentices skilled in core trades for oil and gas.
"If the provinces were able to maintain this high level of new registrations, and if all the apprentices completed their training, within 12 years, Alberta could double the labor force of oil and gas trade occupations," the white paper noted.
How Can Employers Benefit from Hiring Apprentices?
Employers with apprentices experience an average incremental revenue of $1.47 for every dollar they invest in apprentice training, which is a return of nearly 50 percent, according to the Canadian Apprenticeship Forum (CAF).
Additionally, when oil and gas employers hire apprentices that are transitioning out of other industries, they have related skills that transfer well into this industry, the whitepaper stated. Meaning, less time is needed to effectively train and educate a newcomer into this industry.
1
2
3
View Full Article