More Work Needed to Improve Safety on UKCS
by Jon Mainwaring
|
Rigzone Staff
|
Thursday, June 19, 2014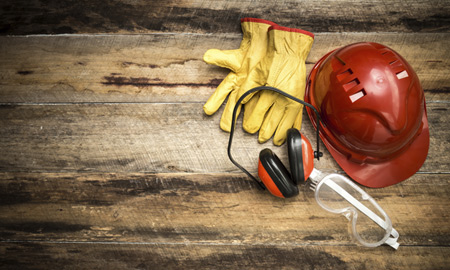 An Oil & Gas UK report highlights the need for more work to be done by the offshore industry to improve health and safety on the UK Continental Shelf.
More work needs to be done by the oil and gas sector on the UK Continental Shelf to reduce hydrocarbon releases, according to a new report from industry body Oil & Gas UK.
The organization's annual Health & Safety report painted a mixed picture of how the industry performed in terms of health and safety in 2013. It confirmed that there had been a 49-percent reduction in the number of reportable hydrocarbon releases during the three years to the end of March 2013 but that, despite this decrease, the remainder of the year saw an overall increase in total number of releases.
The report also highlighted a slight increase in the frequency of reportable injuries to the sector's workers and dangerous occurrences, reversing the trend of improvement in previous years.
Oil & Gas UK Health and Safety Director Robert Paterson commented in a statement:
"Despite the ongoing and encouraging decrease in major and significant releases over the last year – the industry is not yet where it needs to be. Industry, working closely with the regulators and the workforce through Step Change and other bodies, is refocusing attention on preventative strategies and programs to maintain and enhance momentum in this crucial area."
Commenting on aviation safety, which dominated the North Sea industry's agenda in 2013 after a helicopter crashed near the Shetland Islands causing the deaths of four workers, Paterson said:
"This incident prompted a number of investigations and reviews of UK offshore aviation safety by various bodies, including the Helicopter Safety Steering Group, the Parliamentary Transport Select Committee and the Civil Aviation Authority. Many of the actions and recommendations arising from those reviews have far-reaching implications for our industry and our workforce. We remain determined to ensure these matters are addressed in a timely and effective manner."
Noting that last year was the 25th anniversary of the Piper Alpha disaster, the UK's worst-ever incident of lives lost offshore, Paterson commented:
"25 years on, Piper Alpha still serves as a shocking and enduring reminder of the inherently hazardous nature of our industry. The lessons from Piper Alpha are about the need for effective management of major hazard safety, communication, human and organizational factors and of the need for continued vigilance. We must learn from the past and apply those lessons broadly. We have come a long way in the last 25 years."
Generated by readers, the comments included herein do not reflect the views and opinions of Rigzone. All comments are subject to editorial review. Off-topic, inappropriate or insulting comments will be removed.
RELATED COMPANIES