GlassPoint Solar Technology Finds Success in Oman
by Karen Boman
|
Rigzone Staff
|
Friday, June 20, 2014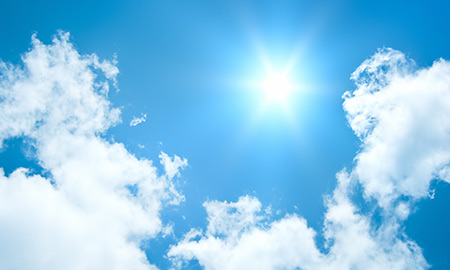 GlassPoint sees growing potential for its solar EOR technology following the success of a pilot project in Oman.
U.S.-based GlassPoint Solar Inc.'s solar-powered enhanced oil recovery technology, the Enclosed Trough solar field, completed at the end of January its first year of operation at a field in southern Oman for Petroleum Development Oman (PDO). The 7 MW pilot project, which began operations in December 2012, generates emission-free steam that feeds into existing thermal enhanced oil recovery operations at the Amal West oil field.
The unit exceeded all the targets set for its first year of operation – while experiencing all kinds of conditions at the site — including above contract energy output and availability, and achieving uptime of 99.8 percent. Zero injuries were also recorded in construction and operation. PDO's technical director noted that GlassPoint's technology was the most reliable piece of equipment at the field, John O'Donnell, vice president of business and operations for GlassPoint, told Rigzone in an interview.
The corrosive atmosphere and sandstorms in the Middle East present unique challenges for the oilfield environment. These challenges have previously made it difficult for solar energy to play a role in such an environment.
"Our goal is to make solar a reliable source in the oilfield," said O'Donnell. "Because it's indoors, all that's exposed is aluminum and tempered glass that is reliable."
GlassPoint was awarded the pilot project for Amal West in August 2011. The company is now substantially expanding its Oman operations, said O'Donnell.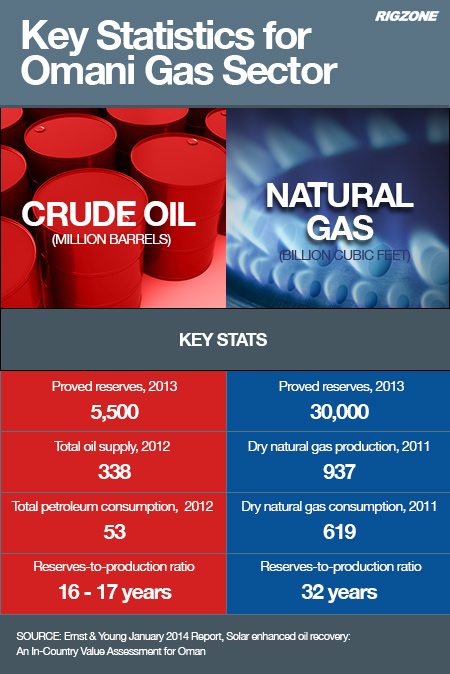 Table 1
Earlier this year, the Oman government asked for an economic impact study of what solar EOR would do for the nation. That study, conducted by Ernst & Young for GlassPoint, forecasts that, between 2014 and 2023, solar EOR technology usage could add up to around $7.5 billion to Oman's gross domestic product and create around 196,000 domestic jobs, including 41,600 jobs for Omani nationals. A significant portion of these benefits would become permanent as Oman develops a competitive advantage and subsequent export capacity around solar EOR, Ernst & Young noted.
At the same time, solar EOR would allow Oman to address its shortage of natural gas, which has started to negatively affect its economic growth. At the end of the deployment phase, approximately 331,796 million British thermal units per day (MMBtu/day) of gas could be saved, which could result in an additional 30,000 jobs being created, add up to $11 billion of additional oil revenue through more EOR output, and up to $722 million of additional gas exports/reduced net gas imports for Oman as solar EOR is rolled out over that time period.
1
2
3
4
5
View Full Article
Generated by readers, the comments included herein do not reflect the views and opinions of Rigzone. All comments are subject to editorial review. Off-topic, inappropriate or insulting comments will be removed.
MORE FROM THIS AUTHOR
Karen Boman
Senior Editor | Rigzone