Australia Faces New Challenges Attracting LNG Investments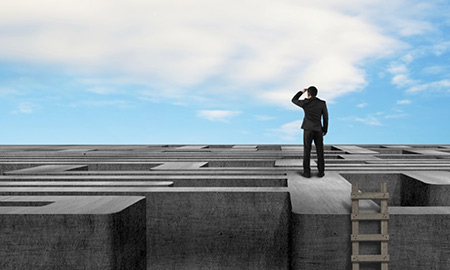 Australia's competitiveness as a liquefied natural gas investment center has been put under further scrutiny as new local and foreign challenges emerge.
Two industry developments have risen recently casting further doubts on Australia's ability to remain an attractive liquefied natural gas (LNG) investment center. While the country is poised to overtake Qatar as the world's largest LNG exporter by 2017 – as reported by the International Gas Union, it has been struggling in the last few years to contain soaring project development cost.
Domestically, high cost continued to weigh on its petroleum sector. The trend of fewer exploration wells being drilled offshore Australia in spite of significantly higher expenditure continued into 2013, according to data released May 26 by the Australian Bureau of Statistics (ABS) and the Australian Petroleum Production & Exploration Association (APPEA) – an organization representing the local petroleum industry.
Meanwhile, a recent contract signed by Russia to supply $400 billion of gas to China may result in lower development costs of alternative gas, including LNG, and investment projects in Asia Pacific. China will receive gas supplies from Russia's East Siberian fields for 30 years beginning in 2018.
Russia to supply $400 billion of gas to China

Rising Industry Cost, Impact on Exploration
Development cost in Australia has escalated in recent years, with seven LNG projects, valued at around $186 billion (AUD 200 billion), still under construction. High development costs, prompted by demand for a limited pool of manpower and resources, have become a persistent source of industry concern, particularly as Australia – as noted by APPEA – is seeking investors to commit another $167 billion (AUD 180 billion) in LNG investments.
Some of these potential new LNG investments include:
Arrow
Bonaparte
Browse
Scarborough
Sunrise
"Rising development costs today cast doubts on our industry's ability to keep expanding within Australia. And we today also face lean and hungry competitors, who enjoy significant cost advantages over us," APPEA's chairman Rob Cole told delegates at the April 7 APPEC Conference & Exhibition 2014 in Perth, Australia.
The impact of cost escalation was evident in Chevron Corp.'s-operated Gorgon LNG project off Western Australia. Labor shortages, logistics challenges and a stronger Australian dollar contributed to the high project cost of Gorgon, sending development expenditure up from $37 billion (AUD 42 billion) in 2009 to $54 billion (AUD 55 billion) in December 2012.
1
2
3
4
5
View Full Article