Mass. Company's Bet on Shale Revolution Paying Off
Containment in oil and gas calls for an unconventional amount of traffic coming and going over the liner. Rig Grip is unique because it is specialized for the needs of oil and gas rather than generic plastic sheet liner. These advancements include a very flexible, temperature- resistant and protected impermeable core, anti-slip safety attributes, and single day installation. Rig Grip is easy to repair, clean and recycle. Customers of Rig Grip are enjoying a reduction in repair costs, installation costs and material costs.
Rigzone: Serving the oil and gas industry was likely one of the furthest goals from the minds of your company's founder. Which values and principles that have always been a part of the company are serving you well in this new chapter?
Weinstein: First and foremost, teamwork and a commitment to the growth of our employees as people and skilled professionals. Many of our employees have been working with us for more than 10 years. We keep our people engaged by requiring all employees to attend at least one major meeting per quarter that is outside of their daily department. For example, machine operators must attend and contribute to sales and growth strategy meetings, office personnel must attend production meetings.
Furthermore, seasoned employees are empowered with decision-making authorities, providing an incentive for new hires to commit to the company and increase their respective value. Many producers in our industry employ seasonally to compensate for traditionally slow winters. Oil and gas production, which occurs year-round, has helped to insulate us from this practice.
(Also,) service. Everyone who does business with us knows the Weinsteins as much as they know our products. We pride ourselves on service, education, and building personal relationships with our most valued customers. "No surprises" is our calling card.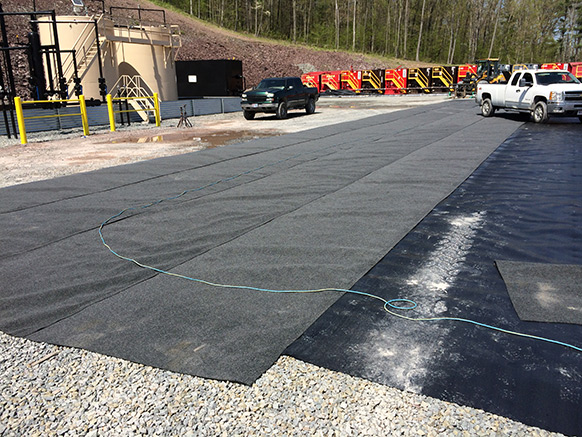 Rig Grip containment system installed at a well site. Photo courtesy of Rig Grip Inc.
Rigzone: How is serving the oil and gas industry transforming your company? For instance, are you buying new equipment, hiring new employees and expanding your manufacturing facility?
Weinstein: Rig Grip's growing sales has allowed us to expand in a down economy and hire new people in production and sales. We are currently working with an investment bank and original equipment manufacturer consultant to finance $8 million worth of new equipment, and we are considering options to open a warehousing facility in Pennsylvania.
1
2
3
View Full Article
Generated by readers, the comments included herein do not reflect the views and opinions of Rigzone. All comments are subject to editorial review. Off-topic, inappropriate or insulting comments will be removed.