Ghana JV to Build Workforce for Seabase Project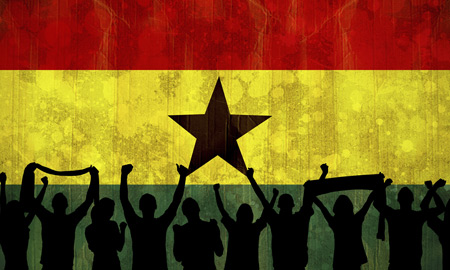 Ghanaians will have the opportunity to learn skills to apply in the West African country's burgeoning oil and gas sector.
Since the discovery of the Jubilee oil field in the Gulf of Guinea in 2007, offshore Ghana has attracted considerable oil and gas investment that has been a boon to the West African country's economy. Ghana's annual overall economic growth rate has averaged approximately 6 percent in as many years, according to a 2014 report by the African Development Bank Group. In the case of the service-oriented sectors and industry, economic growth has been even more robust during the period, the report states.
Anticipating continued growth in Ghana's burgeoning oil and gas sector, Swift Worldwide Resources and the Eastern Nzema Stool community in the country's southwestern Atuabo region have formed a joint venture that will provide job opportunities for more than 2,000 individuals – mostly Ghanaians. The jobs will stem from the pending construction of the Atuabo Free Port, a $1.5 billion deep-water shorebase that Lonrho Ghana Ports Ltd. will develop to support logistics needs of offshore operators in Ghana and elsewhere in West Africa.
"We at Swift take seriously our commitment to the areas in which we work worldwide," Swift CEO Tobias Read said in a May 13 press release announcing the formation of the "SOMINU" joint venture, which is 51-percent owned by the Eastern Nzema Stool and 49-percent by Swift Oil & Gas Ghana Limited (SOOG). "This partnership is a great example of leveraging our expertise to support community objectives, help bolster employment and develop skills in the local economy."
" This joint venture is unique in the fact that its profits after cost recovery will be reinvested in training programs for the communities, which will allow Ghanaians to acquire the skills necessary for obtaining more technical positions … The model is designed so that it can be mirrored over and over again for different markets." – Tobias Read
SOMINU will be the exclusive provider of contingent personnel to all clients providing services to the deep-water port project, whose construction phase is expected to run from 2014 through 2017. Rigzone recently caught up with Read to discuss the JV and its role in developing the skills and local workforce in Ghana's Atuabo region. Excerpts from the conversation follow.
Rigzone: Please provide a brief description of the port project and how it is expected to enhance Ghana's oil and gas industry?
Read: Atuabo Free Port is designed as a fully integrated oil and gas logistics and industrial hub. It will meet the requirements of the oil and gas industry to support exploration, development and maintenance activities in the Gulf of Guinea.
1
2
3
4
5
View Full Article
Generated by readers, the comments included herein do not reflect the views and opinions of Rigzone. All comments are subject to editorial review. Off-topic, inappropriate or insulting comments will be removed.