BOEM Initiates Planning of 2017-2022 Leasing Program
by Karen Boman
|
Rigzone Staff
|
Friday, June 13, 2014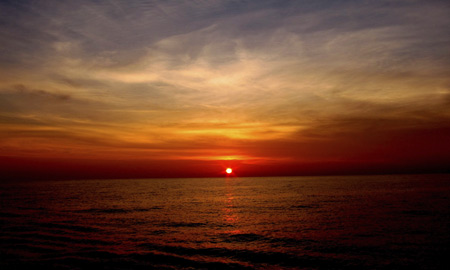 BOEM initiates the first step in developing its proposed 2017-2022 offshore oil and gas leasing program.
The Bureau of Ocean Energy Management (BOEM) initiated the first step in the planning of the 2017-2022 Outer Continental Shelf (OCS) offshore oil and gas leasing program Friday.
BOEM has published in the Federal Register a Request for Information (RFI), and will accept comments until July 30. This marks the first step in BOEM's planning process, which will take up to three years to complete.
The information – for which BOEM seeks a wide array of input – will be used to prepare a Draft Proposed Program, followed by a Proposed Program and a Proposed Final Program. BOEM will consult with all interested parties and seek additional public comment throughout the planning process.
At the same time, BOEM will prepare a Programmatic Environmental Impact Statement, required by the National Environmental Policy Act, to evaluate the potential environmental impacts of various OCS oil and gas leasing alternatives under the Proposed Program and to aid in decision-making for the Proposed Final Program.
"The development of the next Five Year Program will be a thorough and open process that incorporates stakeholder input and uses the best available science to develop a proposed offshore oil and gas program that creates jobs and safely and responsibly meets the energy needs of the nation," said Secretary of the Interior Sally Jewell in a June 13 press statement.
"Today marks the first step of engaging interested parties across the spectrum to balance the various uses and values inherent in managing the resources of federal offshore waters that belong to all Americans and future generations," Jewell commented.
By issuing the RFI, BOEM is not proposing to schedule sales in particular areas, or make any preliminary decisions on what areas will be included in the schedule, BOEM Acting Director Walter Cruikshank said in a June 13 press release.
1
2
3
View Full Article
Generated by readers, the comments included herein do not reflect the views and opinions of Rigzone. All comments are subject to editorial review. Off-topic, inappropriate or insulting comments will be removed.
RELATED COMPANIES