Canadian Oil Sands Projects Continue to Vie for Skilled Talent
This year alone, the oil sands sector will produce about 72,810 direct construction and operations jobs, and around 46,260 of those jobs will be within aggregated oil sands construction. These positions include new and sustaining construction, maintenance, and operations; with the remaining 26,550 jobs being direct oil sands operations jobs, supporting in situ, mining and upgrading production, according to the report.
Heavy equipment operators, and power and petroleum engineering occupations face the greatest job increases due to industry activity in oil sands operations with more than 10,000 new jobs projected for in situ operations, a 91 percent increase over 2014 employment levels.
The council noted that employment within oil sands operations, over the next decade, is expected to grow by 15,330 new jobs, for total employment of about 41,880.
Workforce required for on-site oil sands construction, turnaround and ongoing maintenance will be around 48,710 workers in 2014 and will increase to about 56,900 jobs in 2020, a 17 percent increase over 2014 levels. However, construction jobs are expected to dip slightly after 2019 by 6,180 jobs if additional oil sands expansion projects are not announced.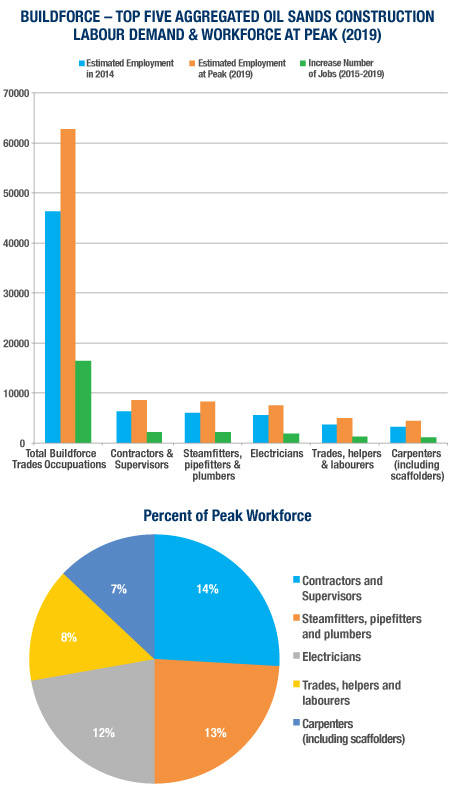 Source: Buildforce Canada, 2014
1
2
3
View Full Article