Marcellus Remains Driver of US Shale Gas Revolution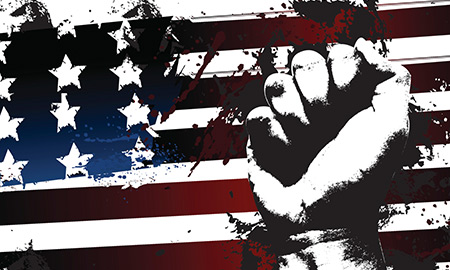 Marcellus shale gas production continues to surpass that of any shale gas play worldwide, according to Wood Mackenzie.
The Marcellus shale play remains the driving force behind the North America shale gas revolution, with current production of 12 Bcf/d surpassing production from any shale gas play worldwide, said Jeanie Oudin, Wood Mackenzie Lower 48 analyst who focuses on the Northeast, Rockies and West Coast, at a media briefing Wednesday in Houston. Wood Mackenzie anticipates production to surpass 20 Bcfe/d in 2018, attributing the enormous growth to increasingly productive wells and operators achieving better than expected results through optimal completion methods.
The Utica shale play in eastern Ohio also is garnering a lot of attention and capital from the oil and gas industry. Current production from the play is only 1 Bcf/d, but Wood Mackenzie sees production rising above 5 Bcf/d in 2018 as operators apply lessons they've learned in the Marcellus to the Utica. These lessons include pairing with midstream partners to ensure that takeaway capacity and infrastructure are in place, said Oudin. Today, 5,000 wells are producing in the Marcellus.
This year, operators will spend $18 billion in CAPEX for Northeast shale production growth, including $12 billion for the Marcellus and $6 billion for the Utica. Production from the northeast and southwest portion of the Marcellus play is growing considerably, but CAPEX has actually fallen for the northeastern Marcellus as productive wells and improving EURs allow operators to do more with fewer rigs, Oudin noted.
Northeast and southwest Pennsylvania have emerged as two core areas of the Marcellus. In the northeast, Susquehanna and Bradford counties have emerged as core subplays, particularly in the Susquehanna core. Operators active here include Chesapeake Energy Corp. and Cabot Oil and Gas operate here; Cabot was responsible for 15 of the top 20 producing Marcellus wells in the second half of 2013. Wells with EURs of 8 to 12 Bcf are being seen in the Susquehanna core; Cabot has seen wells with even greater results, thanks to the 350-foot thick Marcellus formation.
In the northeast, operator success is all about location in the core. In the southwest, operators are taking a more creative approach to completing wells, experimenting with longer laterals or different size frac stages. EURs for southwest Marcellus wells are lower than northeastern Pennsylvania, but southwest Pennsylvania is liquids rich, so well economics might be stronger.
Operators also are investing in midstream development. Currently, an estimated 1 Bcf/d of gas is being choked due to lack of takeaway capacity and infrastructure; 50 to 60 percent of that choked production is in northeast Pennsylvania. Wood Mackenzie sees more production upside potential as the backlog of northeast wells are brought online and pipeline expansions start coming online in 2015, Oudin said.
Operators are shoring up positions in the two Marcellus core areas, focusing on the better portions of the play and positioning themselves in either one play or the other, Oudin said, adding that no mass exodus has occurred due to low gas prices.
1
2
View Full Article
Generated by readers, the comments included herein do not reflect the views and opinions of Rigzone. All comments are subject to editorial review. Off-topic, inappropriate or insulting comments will be removed.