New York's Highest Court to Rule on Towns' Fracking Bans
by Gene Lockard
|
Rigzone Staff
|
Thursday, June 05, 2014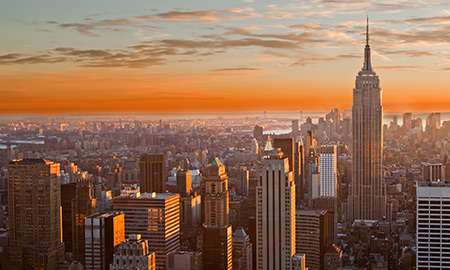 The NY Court of Appeals will decide whether two towns can ban fracking within their boundaries using zoning laws.
The New York Court of Appeals, the highest court in the state, heard oral arguments this week in two cases regarding whether municipalities can use local zoning laws to prohibit hydraulic fracturing within the city boundaries, or whether the state's law regulating oil and gas development within the state preempts a municipality's local zoning laws.
Presenting their cases before the seven judges on the bench, attorneys for the upstate New York towns of Dryden and Middlefield argued on the side of local zoning laws being able to prohibit oil and gas activities within a municipality's boundaries, while a trustee for Oslo, Norway-based Norse Energy challenged the Dryden ban. Cooperstown Holstein, a dairy farm that leased land for drilling, challenged the ban by Middlefield.
Lower courts had found no express or implied preemption. The Appellate Division, Third Department affirmed in May 2013 earlier Supreme Court decisions that dismissed both lawsuits, finding that the zoning ordinances were not intended to be preempted by the state's Oil, Gas and Solution Mining Law (OGSML).
The cases, which are expected to be decided within a month, might seem simple, but the stakes are high, with potentially far-reaching ramifications for the energy industry, and for environmentalists, Michael Joy, Reed Smith Oil & Gas partner, told Rigzone.
"New York is the hotbed of the anti-fracking movement," Joy, who helped frame some of the key arguments while representing Lenape in lawsuits against Avon and other townships in New York, said.
However the case is decided, it won't resolve New York's 6-year, statewide moratorium on shale gas development. Governor Andrew Cuomo, who inherited the ban that began in 2008, said the ban would not be lifted until a health impact review undertaken in 2012 is completed.
The case has significance well beyond the New York state line, Joy said.
1
2
View Full Article
Generated by readers, the comments included herein do not reflect the views and opinions of Rigzone. All comments are subject to editorial review. Off-topic, inappropriate or insulting comments will be removed.