BG Finds Gas at Taachui-1 Well in Tanzania's Offshore Block 1
by Ophir Energy plc
|
Press Release
|
Wednesday, June 04, 2014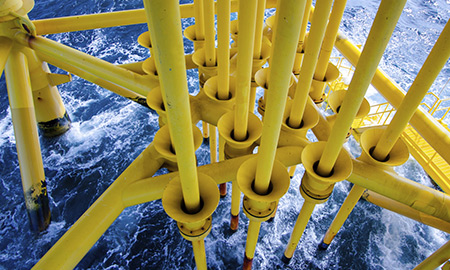 BG finds gas at Taachui-1 well in Tanzania's offshore Block 1.
Ophir Energy plc (Ophir or the Company) disclosed Wednesday the successful results of the Taachui-1 & subsequent Taachui-1 ST1 well in Block 1, offshore Tanzania which has resulted in a new gas discovery. Ophir holds 20 percent of Blocks 1, 3 and 4. BG Group operates with 60 percent.
The Taachui-1 well was drilled by the Deepsea Metro I (DW drillship) close to the western boundary of Block 1. The well was sidetracked for operational reasons to complete as the Taachui-1 ST1 well and was drilled to a Total Depth of 13,808 feet (4,215 meters) MD (Measured Depth). The well encountered gas in a single gross column of 948 feet (289 meters) within the targeted Cretaceous reservoir interval. Net pay totalled 508 feet (155 meters). Observed reservoir properties are in-line with those encountered at Mzia, the other Cretaceous-aged discovery on Block 1. Estimates for the mean recoverable resource from the discovery are c.1.0 trillion cubic feet (Tcf). The size of the gas column is such that the discovery could extend into a second compartment to the west which has the potential to be of a similar size. An appraisal well will be required to confirm this upside and is under consideration by the JV partners.
A Drill Stem Test will now be performed on the Taachui discovery with results expected before the end of June.
Nick Cooper, CEO, commented:
"The Taachui-1 discovery continues the 100 percent drilling success rate on Blocks 1, 3 and 4 and adds further resource to support the LNG development in Tanzania. The result is important to Ophir for two reasons: firstly it extends the proven hydrocarbon system to the eastern limit of, and partly de-risks, Ophir's East Pande permit on which the Tende-1 well will be drilled later in 2014; secondly the aggregate recoverable volumes of c.16.7 Tcf are now approaching the threshold needed to underpin a potential third LNG Train from Blocks 1, 3 and 4."
Generated by readers, the comments included herein do not reflect the views and opinions of Rigzone. All comments are subject to editorial review. Off-topic, inappropriate or insulting comments will be removed.
RELATED COMPANIES