Velocys Poised to Capitalize on Age of Gas' New Paradigm
by Karen Boman
|
Rigzone Staff
|
Tuesday, June 03, 2014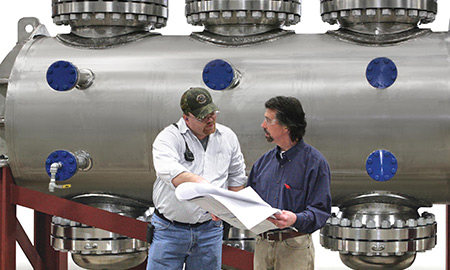 Gas-to-liquids technology firm Velocys is well-positioned to capitalize on the distributed production paradigm being ushered in by the Age of Gas.
The increasing amount of natural gas being discovered worldwide not only is ushering the world into the Age of Gas – a world in which natural gas will become a focal point of global energy supply and demand, according to General Electric – but creating the need to shift from a centralized to distributed production business model.
Velocys is at the heart of the revolution occurring in the conversion of natural gas to fuels, or gas-to-liquids (GTL), which is being done on a smaller scale than ever before, Roy Lipski, chief executive officer of Velocys, told Rigzone in a recent interview. U.S.-based Velocys' microchannel reactor technology – which can convert natural gas to oil and liquids while achieving the economies of scale associated with large projects – is poised to tap into this significant growing market.
The company is a combination of two technologies that came together in 2008: Oxford Catalyst in the UK – a creator of "clever catalysts" that was spun out in late 2005 from Oxford University's chemistry department – the largest in the western world – and Velocys, a U.S.-based company whose technology was spun out in 2001 from the Pacific Northwest National Laboratory.
Velocys' technology utilizes the Fischer-Tropsch (FT) chemical reaction process, which was discovered in the 1920s and allows for synthetic oil to be made. In the FT process, natural gas or another feedstock is broken down into hydrogen and carbon monoxide, or syngas, a process that happens in all refineries already, and then reassembling the syngas back together using the FT process.
"A lot of the chemical reactions we use today were discovered a long time ago, so there's nothing unusual in that," Lipski noted.
1
2
3
4
5
6
View Full Article
Generated by readers, the comments included herein do not reflect the views and opinions of Rigzone. All comments are subject to editorial review. Off-topic, inappropriate or insulting comments will be removed.