Interior Awards First Gulf of Mexico Transboundary Leases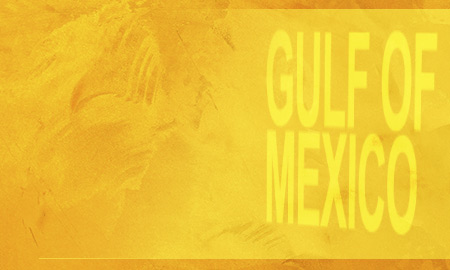 The US Department of the Interior awards the first leases in the Gulf of Mexico subject to the US-Mexico Transboundary Agreement.
The U.S. Department of the Interior (DOI) awarded the first three oil and gas leases in the Gulf of Mexico boundary area subject to the U.S.-Mexico Transboundary Hydrocarbons Agreement Friday.
Exxon Mobil Corp. was awarded the leases, which are located in the Alaminos Canyon Area of the Gulf of Mexico, approximately 170 miles east of Port Isabel, Texas. These leases will be subject to the terms of the agreement which will take effect July 18. The company bid on the blocks, which are located or partially located within the 3 statute miles of the maritime and continental shelf boundary with Mexico, as part of the Western Planning Area Lease Sale 233 in August 2013.
The agreement, which was approved by U.S. Congress in December of last year and signed into law Dec. 26, 2013 by President Obama, will make nearly 1.5 million additional acres of U.S. Outer Continental Shelf acreage more accessible for exploration and production. It sets clear guidelines for the development of oil and natural gas reservoirs that cross the maritime boundary, DOI said in a May 30 press release. U.S. companies and Mexico's Petroleos Mexicanos (PEMEX) will be able to voluntarily enter into agreements to jointly develop those reservoirs.
The agreement also establishes the process through which U.S. companies and PEMEX can individually develop the resources on each side of the border while protecting Mexico and the United States' interests and resources.
Additionally, the agreement provides for joint inspection teams for the Bureau of Safety and Environmental Enforcement and Mexico's government to ensure compliance with applicable laws and regulations, DOI said. Agencies from both the United States and Mexico will review all development plans for transboundary reservoirs, and additional requirements may be set before development activities are allowed to begin.
DOI's Bureau of Ocean Energy Management estimates this area to hold as much as 172 million barrels of oil and 304 billion cubic feet of natural gas.
1
2
3
View Full Article
Generated by readers, the comments included herein do not reflect the views and opinions of Rigzone. All comments are subject to editorial review. Off-topic, inappropriate or insulting comments will be removed.
RELATED COMPANIES
Company: US Department of the Interior
more info