North Carolina, California Lawmakers Move on Fracking Legislation
by Karen Boman
|
Rigzone Staff
|
Thursday, May 29, 2014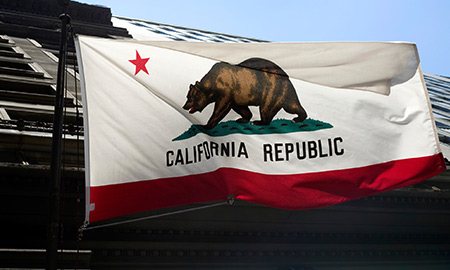 Lawmakers move on legislation that would have blocked hydraulic fracturing in California and would allow fracking in North Carolina.
North Carolina's governor was expected to sign a bill that would allow permitting for hydraulic fracturing in the state, while California state Senate lawmakers voted down a second year in a row a bill to temporarily ban fracking.
A handful of California State Senate Democrats joined with Republicans to vote down the bill, Reuters reported Friday. California Gov. Jerry Brown could halt fracking through an executive order, but the move is unlikely, given that Brown has said that hydraulic fracturing is good for the state because it is better to produce oil in California than import it, Reuters reported Friday.
On the opposite side of the country, lawmakers in North Carolina's Senate passed with no debate a bill that would allow permits for hydraulic fracturing, a method of extracting oil and gas by injecting high-pressure mixtures of water, sand or gravel and chemicals into rock. The bill was also approved by North Carolina's House of Representatives with minor changes. State Gov. Pat McCrory, an ardent supporter of expanding the state's North Carolina gas exploration, was expected to sign the bill, the Associated Press reported Thursday.
Proponents of hydraulic fracturing in both states tout the job creation, tax revenues and energy independence that come with shale exploration and production activity, while environmentalists and other opponents of fracking say the practice can pollute underground water supplies and cause other damage, according to media reports.
North Carolina is believed to have gas reserves locked in layers of shale under Chatham, Lee and Moore counties, according to the Associated Press, though just how much is uncertain. The first drilling permits could be issued as soon as May 2015; the state commission is set to issue its final rules by Jan. 1 of next year.
Last week, the U.S. Energy Information Administration downgraded the amount of recoverable oil in the state's Monterey shale formation by 96 percent, citing production difficulties at initial wells, throwing into doubt whether fracking can help California produce more oil, Reuters reported.
The contrast in the differing views of fracking in both states can be seen in the fracking ban voted into place by the city of Beverly Hills, Calif., and Santa Cruz County, Calif. – even though no fracking activity has been proposed in either place – and North Carolina Senate members voted earlier this month to make the disclosure of hydraulic fracturing chemicals a crime in the state, according to media reports.
Generated by readers, the comments included herein do not reflect the views and opinions of Rigzone. All comments are subject to editorial review. Off-topic, inappropriate or insulting comments will be removed.
MORE FROM THIS AUTHOR
Karen Boman
Senior Editor | Rigzone