UK Shale Gas: How Many Jobs and How Soon?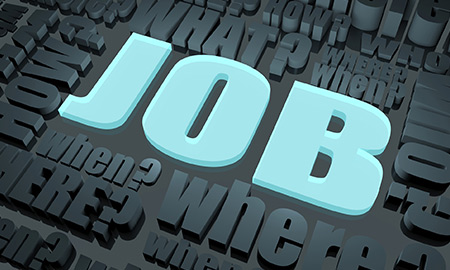 Rigzone takes a look at how many jobs could be created by a UK shale gas industry.
As soon as it lifted the moratorium on shale gas fracking in December 2012, the UK government began championing the benefits that a shale gas industry could bring to the country's economy. Indeed, the government is so keen to see a shale gas industry develop quickly in the UK that it recently proposed a reform to land access laws that would see shale gas firms gain much easier and speedier access to shale gas resources that lie deeper than 1,000 feet below ground level.
Unlike the United States, UK householders and landowners do not hold mineral rights over any oil or gas resources that might be lying deep beneath their feet; these rights belong to the Crown Estate, which can then auction them to companies that will develop these resources. So, a key plank in the government's strategy to "sell" a UK shale gas industry is the promise of new jobs.
So, just how many jobs could a UK shale gas industry create and in what shape will they come?
In May 2013, the UK's Institute of Directors (IoD) issued a report that argued investment in UK shale gas could peak at $5.6 billion per year while supporting approximately 74,000 jobs. The IoD report stated that many of these jobs would be created in parts of the UK that needed them most, principally in the North West region of England where the British Geological Survey estimates between 822 trillion cubic feet (Tcf) and 2,281 Tcf of natural gas exists in the Bowland Basin.
The IoD pointed out that the jobs figure of 74,000 not only took into account those employed people who would be directly involved in the process of shale gas fracking, but also those extra jobs that would be created within the UK's chemical industry and wider manufacturing.
In December 2013, a Strategic Environmental Assessment – conducted by engineering consultant AMEC on behalf of the UK government – suggested a "high-activity" scenario in which between 4.3 and 8.6 Tcf of shale gas is produced during the 2020s. Under this scenario, up to 32,000 full-time jobs would be created.
More recently, a report commissioned by UKOOG (the UK Onshore Operators Group) and produced by Ernst & Young estimated that the development of shale gas in the UK could create a $59 billion (GBP 33 billion) investment opportunity for British businesses operating in the shale gas supply chain with the potential to create more than 64,000 jobs. This report assumed that up to 4,000 horizontal wells would be drilled over an 18-year period.
1
2
View Full Article
Generated by readers, the comments included herein do not reflect the views and opinions of Rigzone. All comments are subject to editorial review. Off-topic, inappropriate or insulting comments will be removed.