Tensions Rise in South China Sea as China Seeks Oil, Gas in Disputed Waters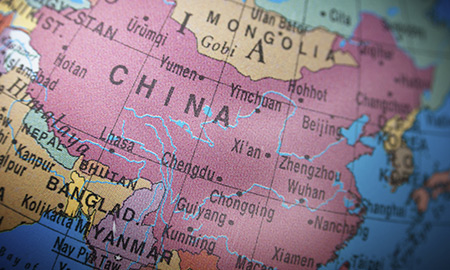 CNOOC's search for hydrocarbons in contested waters of the South China Sea triggered a regional crisis, with affected countries grappling with the significance of China's latest move.
Simmering tensions in the South China Sea were brought to the surface in early May after a drilling rig deployed by China National Offshore Oil Corp. (CNOOC) arrived on site near the Paracel Islands to explore for petroleum resources.
While China was busy fending off Vietnam's attempts to disrupt drilling operations in the contested area, violent protests erupted against China's economic interests in Vietnam, resulting in injuries and deaths to Chinese citizens in the Southeast Asian country. This latest incident further strained an already tense relationship between China and rival claimants in the South China Sea territorial spat.
CNOOC's Drilling Triggers Row
China's exploration drilling in the disputed area came in the wake of U.S. President Barack Obama's trip to Asia last month. Obama assured American allies in the region of U.S. support as they deal with a more assertive China, whose military capabilities have been strengthened in recent years. The addition of an aircraft carrier to the Chinese navy was viewed apprehensively among littoral states in Southeast Asia and East Asia.
During his Asian tour, Obama stated in an April 23 joint press conference with Japanese Prime Minister Shinzo Abe that the U.S.-Japan security treaty covers the islands – known as Senkaku in Japan and Diaoyu in China – that laid at the heart of the Sino-Japanese territorial dispute. Even so, Obama emphasized the need for both countries to resolve the dispute peacefully.
The Philippines, which has an ongoing territorial spat with China in the South China Sea, inked a new defense pact with the United States April 28 ahead of Obama's visit. The agreement called for greater cooperation between the two military forces and allowed the U.S. to establish a temporary, "rotational" presence at Philippines bases around the country, the Wall Street Journal reported.
Prior to signing of the new defense pact, both countries were allies under a 1951 mutual defense treaty. However opposition in the Philippines led the U.S. military to depart from the Subic Naval Base and the Clark Air Base when leases for these bases expired in 1991.
On May 2, CNOOC deployed the Hai Yang Shi You 981 (UDW semisub) near the Paracel Islands, whose sovereignty is being contested by China and Vietnam. In a May 3 announcement on its website, the Maritime Safety Administration of China (MSAC) informed all vessels to stay a mile away from the semisub.
1
2
3
4
5
View Full Article
Generated by readers, the comments included herein do not reflect the views and opinions of Rigzone. All comments are subject to editorial review. Off-topic, inappropriate or insulting comments will be removed.