US Shale Debt Increases as Drillers Push to Maintain Gains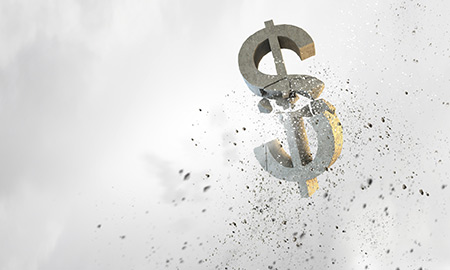 Companies are spending more money and drilling more wells causing shale debt to double over the past four years.
Shale debt has reportedly doubled over the past four years, according to a Bloomberg News analysis of 61 shale drillers, while revenue has increased just 5.6 percent. Many are spending at least 10 percent of their sales on interest compared with Exxon Mobil Corp.'s .1 percent, the news agency reported.
As the struggle to keep pace with the increased spending is needed to unearth these resources, some investors are selling their assets at a loss. Loews Corp. subsidiary, HighMount Exploration & Production, announced May 23 that it is pursuing strategic alternatives, including a potential sale of the business. HighMount, primarily comprised of natural gas and oil reserves, has assets in the Sonora field within the Permian Basin in West Texas. The company reportedly lost $20 million in the first three months of 2014 and was not profitably successful over the past two years.
"The list of companies that are financially stressed is considerable," told Benjamin Dell, managing partner of Kimmeridge Energy, a New York-based alternative asset manager focused on energy, to Bloomberg. "Not everyone is going to survive. We've seen it before."
Financial problems might stagnate production growth, according to Ivan Sandrea, an Oxford Institute for Energy Studies (OIES) research associate and senior partner of Ernst & Young London. Fifteen of the main operators have wrote off $35 billion worth of assets since the shale boom started.
"What is not clear from higher-level company data is if the industry (both large players and independents) can run a cash flow-positive business in both top-quality and in more marginal plays and whether the positive cash flow could be maintained when the industry scales up its operations," he noted.
"While most of the companies that have made write-downs are not quitting, many players in this industry have already noted that the revolution is not as technically and financially attractive as they expected," the analyst writes. "However, to deem the [business] model flawed due to the investment write-downs of some large companies would be misleading and too early in the evolution of the business for some players."
Furthermore, independent producers will spend $1.50 on drilling this year for every dollar in return, Bloomberg noted in February. Producers will have to drill 2,500 new wells a year just to sustain output of 1 million barrels per day in the Bakken, according to International Energy Agency.
1
2
View Full Article