Big Oil Spending More, Getting Less in Production
by Karen Boman
|
Rigzone Staff
|
Tuesday, May 27, 2014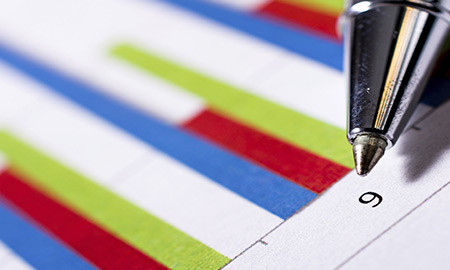 Increased spending by major oil and gas companies has failed to boost production, according to a recent analyst report.
Despite increased spending, oil majors are seeing flat or declining production as they struggle to replace reserves, according to a recent analyst report.
Exxon Mobil Corp., Chevron Corp., Royalty Dutch Shell plc and BP plc recorded declines in their 2013 production. ExxonMobil reported an average production of 4,175 million barrels of oil equivalent per day (MMboepd), down 1.5 percent from 2012, and Chevron saw its production decline by .5 percent from 2012 to 2013 to 2,597 MMboepd. Shell's average 3,199 MMboepd of production for 2013 was down 1.9 percent from 2012 levels, while BP saw its production volumes fall to 2,256 MMboepd, or 2.7 percent, from 2012 to 2013.
France's Total S.A. was the only company to buck the trend in declining production, with average hydrocarbon production in 2013 of 2,299 MMboepd, Zacks Equity research analyst Nilanjan Choudhury said in a May 16 report.
"But overall, most 'Big Oil' is suffering from marginal or falling returns even as crude prices stay strong, reflecting their struggle to replace reserves, as access to new energy resources becomes more difficult," said Choudhury. "As it is, given their large base, achieving growth in oil and natural gas production has been a challenge for these companies over the last many years."
Rising capital expenses also are hurting the oil majors. Despite capital budgets of anywhere from $25 billion for BP and Total each to the $37 billion and $40 billion that Shell, ExxonMobil and Chevron plan to spend this year, these expenditures are not augmenting output.
Choudhury recommended that oil majors such as ExxonMobil and Shell curb their future spending, noting that indications are appearing that drilling expenditures have peaked, with huge budgetary jumps "likely to be a thing of the past."
The inability of these firms to generate enough cash from operations to address their rising spending and shareholder payouts has forced most of them to take on more debt.
1
2
View Full Article
Generated by readers, the comments included herein do not reflect the views and opinions of Rigzone. All comments are subject to editorial review. Off-topic, inappropriate or insulting comments will be removed.
RELATED COMPANIES