UKOOG Welcomes Move to Improve Land Access for Shale Gas Firms
by Jon Mainwaring
|
Rigzone Staff
|
Friday, May 23, 2014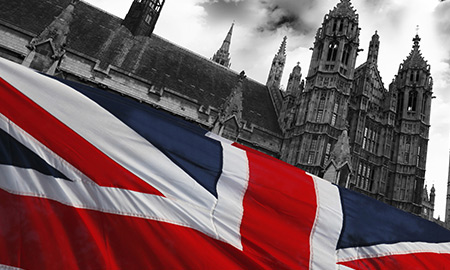 UK Onshore Operators Group welcomes proposals by the UK government to improve land access for companies involved in drilling for shale gas.
Trade body the UK Onshore Operators Group (UKOOG) welcomed Friday proposals by the UK government to reform land access issues in a move designed to speed up the development of shale gas projects.
The government announced that it is launching a consultation on the proposals that would simplify procedures that are costly, time-consuming and disproportionate for new methods of underground drilling. It said that oil, gas and deep geothermal companies "will be able to explore their potential" and will, in return, provide a voluntary community payment for access.
The consultation will be open for 12 weeks, after which the government will announced its next steps.
The proposals are:
Underground right of access for shale gas and deep geothermal operations below 1,000 feet.
A voluntary community payment of GBP 20,000 ($34,000) per lateral well.
A clear notification system to alert local people.
Announcing the proposals, UK Energy Minister Michael Fallon said:
"Britain needs more home-grown energy. Shale development will bring jobs and business opportunities.
"We are keen for shale and geothermal exploration to go ahead while protecting residents through the robust regulation that is in place.
"These proposals allow shale and geothermal development while offering a fair deal for communities in return for underground access at depths so deep they will have no negative impact on landowners."
Welcoming the report, UKOOG issued a statement in which it noted that horizontal drilling and hydraulic fracturing "are techniques that have been used extensively by the oil and gas industry in the UK and around the world for a number of decades" and that these techniques are used "typically at depths of one mile or greater, involving horizontal wells of between six and nine inches in diameter below the surface of the land". Consequently, UKOOG pointed out, landowners' "enjoyment of surface land is not impinged upon at all by this activity".
UKOOG Chief Executive Ken Cronin commented:
"The current legal treatment for land access for onshore oil and gas is not in line with other industries, will delay projects that are beneficial to the nation and create unnecessary costs. The onshore oil and gas industry continues to be focused on communicating properly at a local level and complying with a regulatory system that is considered one of the best in the world. It serves no one if access to much needed natural resources that lie deep below the surface of the UK is denied by a legal system that desperately needs updating."
Meanwhile, the government also announced Friday the publication of a new report by the British Geological Survey on shale gas resources in Great Britain. This report is based on an assessment of the resources of Jurassic shales in the Weald area of England and it concludes that there is unlikely to be any shale gas potential but that a reasonable central estimate for shale oil is 4.4 billion barrels.
Generated by readers, the comments included herein do not reflect the views and opinions of Rigzone. All comments are subject to editorial review. Off-topic, inappropriate or insulting comments will be removed.